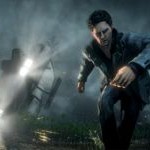 If the wait for the release of Remedy Interactive's Alan Wake is becoming too much to handle, don't worry; Microsoft has heard your resonating cries of anguish and is offering up a live-action prequel to quell the anxiety. Bright Falls, an episodic prequel shot on location in Oregon, is set to make its premiere on Xbox Live on April 25th.
Joystiq.com reported yesterday that the first two episodes will be released  to Xbox Live Gold subscribers on April 25th, for all other Xbox Live members on April 26th, and on April 27th they will be up on brightfalls.com
Being a prequel, the story will of course take place before the events in Alan Wake, and Microsoft says that it "evokes the same ghostly chills as 'Twin Peaks' did when it premiered 20 years ago."
Each week a new episode will be added, leading up to a two part finale on May 17th. For those who have been obsessively following this game (as it seems that most game sites and magazines can't get enough of it), you've probably already noticed that the miniseries ends one day before the game's scheduled release date – May 18th. For those of you who haven't been following as closely, well, you learn something new every day, right?
In any case, Bright Falls is sure to make the three weeks until the game launches a little easier to bear, especially for those who are finally in the home stretch after waiting almost five years for this game to be released. At the very least, it should be an interesting look into the town that launches some supreme psychological warfare on Mr. Wake.