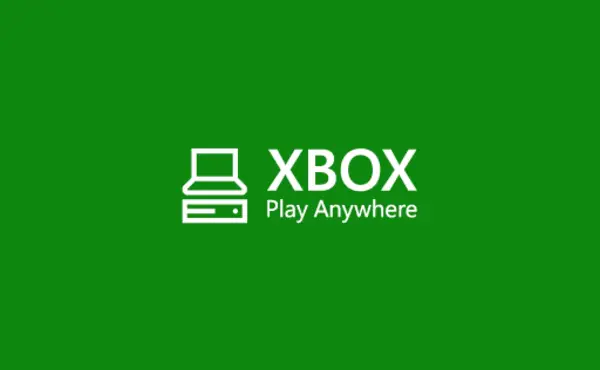 For months, Microsoft has been hyping the debut of their Play Anywhere program; a new initiative designed to allow Xbox One and Windows 10 gamers to purchase one copy of certain games and play it on either a PC or Xbox console. The concept has been met with widespread acclaim from multi-platform gamers who have been waiting for Microsoft to finally build a bridge over the ever-shrinking gap between the company's console and PC interests, but questions regarding exactly what titles would be available as part of this program still remained.
Those questions were answered recently as Microsoft finally revealed the games that will officially kick off the Play Anywhere program.
First up is ReCore which is set to launch for Xbox One and PC on September 13th for $39.99. This might seem like an odd choice to kick off such a major new initiative, but given that ReCore is one of the most anticipated console exclusive original properties that Microsoft has in the pipeline, its status as the first Play Anywhere title really does emphasize how much Microsoft intends for Windows 10 and Xbox One to be separate but equal branches of the company's game division.
Next up is the racing game Forza Horizon 3 that will be available on September 27th for $59.99. The Forza series has been slowly claiming the crown of best console racing franchise for the last several years, but this is the first time that the series will be available for PC. It's certainly one of the biggest Xbox names to "cross the line," so to speak.
Of course, Forza's appearance on PC is nothing compared to what's coming on October 11th. On that day, Gears of War 4 will be available for both Xbox One and PC for $59.99. This isn't the first time PC gamers have received a Gears of War title (a remastered edition of the original title released earlier this year), but considering how important Gears of War 4 is to the success of the Xbox One, its appearance on the PC is nothing short of a revolution.
Soon thereafter, games such as Halo Wars 2, Scalebound, and Sea of Thieves are expected to be added to Xbox Play Anywhere.
At the moment, Xbox Play Anywhere seems to be devoted to bringing Xbox One games to PC rather than the other way around. This makes sense given that the Xbox One features more exclusive games than the PC, but it will be interesting to see whether Microsoft expands this program in the future to expand the Xbox One's library.