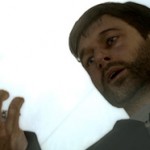 Sony has loaded up new add-ons for popular games including Heavy Rain, Dante's Inferno, and Dragon Age: Origins. The packs are available in the Playstation Network store for $4.99, $2.99 and $2.99 respectively. PSN also has special pricing on echochrome (PS3) for $4.99 (reg. $9.99) and echoshift for $7.49 (reg. $14.99) good through April 7. See game add-on descriptions below.
Heavy Rain – Chronicle One – The Taxidermist
Featuring investigative journalist Madison Paige, this prequel lets you take part in one of her first cases tracking down a serial killer.
Dante's Inferno – Godlike Pack
This pack includes the Heavens Embrace holy magic ability as well as the Serpent of Thieves relic that unlocks a special scythe move.
Dragon Age: Origins – Feastday Combo Pack
Throughout Thedas, the great holiday of Satinalia is marked by sumptuous feasts, wild celebration, and naming the town fool as ruler for a day.
Added movies this week include Sherlock Holmes and Alvin and the Chipmunks: The Squeakquel, available in both SD and HD to rent or own. New TV shows include The Office Season 6 and V, available to own in both SD and HD.