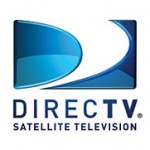 DirecTV officially announced a successful launch of their new satellite, DIRECTV 12, which the company says will allow them to offer 200 HD channels to subscribers. Although this would put them way ahead of competitors, they have not announced any of the channels they would offer.
Are there actually 200 HD channels to be had? Currently, DirecTV offers 130 HD channels, although some PPV channels are included in that number. There are some channels they could add in high-definition, for example AMC HD, but to reach 200 they would have to include many more PPV channels.
On Dec. 31 DirecTV said they renewed a contract with Rainbow Media to continue carriage of AMC, Fuse, IFC, Sundance Channel and WeTV (some of which are offered in HD.) At the same time they renewed their agreement with Cablevision's regional sports networks MSG and MSG Plus (available in 1080i HD).
DirecTV made no mention of the rumored "3D channel," which could be the first of its kind and give them something unique to market. Would the channel be HD? Would it also broadcast upscaled standard-def movies (considering the relatively limited library of 3D movies)?
And, finally, would the 3D channel be DirecTV-owned? Launching their own HD channels may be one way to come closer to the 200 number, otherwise, we may be waiting a long time to have that many hi-def selections.