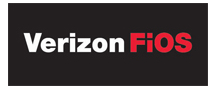 Verizon's FiOS TV service is adding Facebook and Twitter social networking widgets to its service, and is apparently the first television provider to do so. The "Widget Bazaar" will give TV viewers a way to interact with content, as well as give advertisers another media outlet.
The widgets are first rolling out tonight in New York, New Jersey, Maryland, Virginia, Pennsylvania, and Texas. Other markets areas are expected to start rolling out on Thursday. You can view widgets by pressing the "Menu" button on your remote and scrolling down to "Widgets." Several widgets have already been available including traffic, news headlines, and weather.
Viewers will mainly use the apps to read, as uploading content will be very limited in the first stages of the applications. The first Twitter widgets will only allow viewers (or users) to view categories, rather than individual accounts.
However, with the Facebook widget viewers will be able to view updates, photos and posted messages on their own Facebook accounts. FiOS viewers will also be able to let other users know what they are watching. Unfortunately in this version of the app only one account can be used at a time.
According to Strickland the widget building will only be open to select developers at first. He expects only about 40 new widgets to be released over the rest of the year, but eventually hundreds will be available.
The Facebook and Twitter widget apps will be available at no extra charge to customers. Other widget applications to come to FiOS TV, including games, will require a fee much like iPhone applications do.