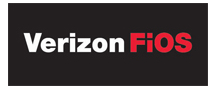 Verizon has expanded its FiOS TV service to close to 10,000 residencies in Rancho Cucamonga and Fontana, California. The additions add to the 1 million plus households, and 85 communities in Southern California where FiOS is available.
"Customer response to FiOS TV and FiOS Internet service has been astounding. Every day, more Californians are choosing Verizon and saying goodbye to their cable or satellite company," said Dustin Kroeger, director of West Coast marketing.
Veizon's fiber optic-based FiOS TV service offers 127 HD channels in California market areas. The company's video on demand service includes 1,400 HD titles per month (15,000 total choices including standard-definition).