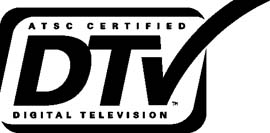 According to research conducted by Knowledge Networks from February to April, 18% of households that were tracked bought a digital converter. Less than half of that percentage, 8% said they bought a digital TV (Standard-Definition or High-Definition) to prepare for the transition. And, 5% of those households said they started started subscribing to a paid service.
When the Obama administration delayed the original Feb. 17 date due to lack of consumer preparedness, more effort was made to inform TV watchers. Awareness of the digital transition this year increased to 91% from 85% in 2008. That's up a whopping 46% from 2007.
But according to recent data from The Nielsen Company, close to 3 million households are not ready for the transition. This represents 2.5% of the U.S. population, with Albuquerque/Santa Fe leading the unprepared at 7.5%.
While the digital transition is a vast improvement over the bandwidth hungry and antiquated analog broadcast system, the conversion isn't the answer for everyone. Remote locations and areas which are obstructed may have a harder time capturing consistent digital signals.
You would imagine TV watchers in those more remote places have already made adjustments to improve analog signals, like adding a large rooftop antenna or group of antennas. In remote areas where even analog signals have a hard time reaching, satellite service may be the best solution.
In any case, like it or not, the digital transition is upon us. The FCC and local broadcast centers can expect a flood of phone calls from the remaining unprepared population. You can get involved if you know someone who is not prepared by directing them to DTV.gov or requesting a donated converter from Retrevo.com.
How is the DTV transition going to affect you? Please use the comments form below.