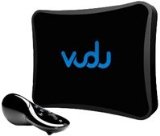 VUDU announced it now offers movie titles in high definition from Walt Disney Studios Home Entertainment/Buena Vista Home Entertainment. This will be a first for Disney, with over 60 HD titles now available for download-to-own in VUDU's HDX format.
Some of the first movies being offered include No Country for Old Men, The Sixth Sense, National Treasure, Doubt and High School Musical 3.
VUDU says it will continue to add titles to the library as they are made available, with plans to offer every HD release from Buena Vista day and date of the DVD release.
VUDU's HDX is a high quality 1080p format which is because of its file size is only available for download. The MPEG-4 video format runs at 24 frames-per-second and is said to have a 40-percent higher bit rate than standard surround sound DVDs.
If you can't wait for the download, streaming HD is also available from VUDU but only at 720p or 1080i resolution.