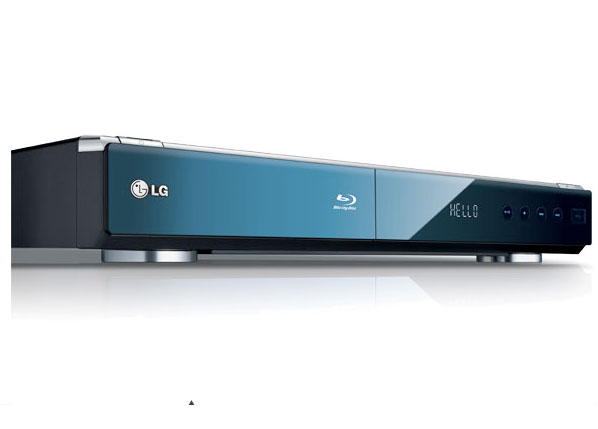 The LG BD390 Blu-ray player is now available and getting great reviews across the board from both critics and consumers. The BD390 is the first to support DivX 1080p HD video, allowing you to play DivX HD videos from your PC. The reasonably priced player comes loaded with features which won't disappoint.
As well as DivX support, the LG BD390 comes with wireless integration, allowing you to stream from services like CinemaNow, Netflix and YouTube directly to your TV from the internet. You can also choose from Cinema mode to watch movies at either 24 or 60 frames per second.
Video formats supported include MPEG2, MPEG4 AVC, SMPTE VC1 and AVCHD. Disc formats include CD-R/RW, DVD, DVD-R/RW, DVD+R/RW and BD-ROM/R/RE. The player also comes loaded with 1GB internal memory.
On the audio front, the player supports surround sound up to 7.1 channels with Dolby Digital Plus, Dolby TrueHD, and dts-HD Advanced Digital Out via HDMI inputs/outputs.
Like most other Blu-ray players the BD390 also supports BD Live and Bonusview. Upscaling DVD technology will also make your standard-def DVDs look a lot better on your HDTV. The player features something called "Express Reaction Startup" which allows you to load discs quicker at startup.
The LG BD390 is currently available for $399 from Amazon
, a savings of $50 off the MSRP of $449.95.
LG BD 390 Network Blu-ray Disc Player
List Price:
$449.99
| Current Price: $399.99 |
Order Now