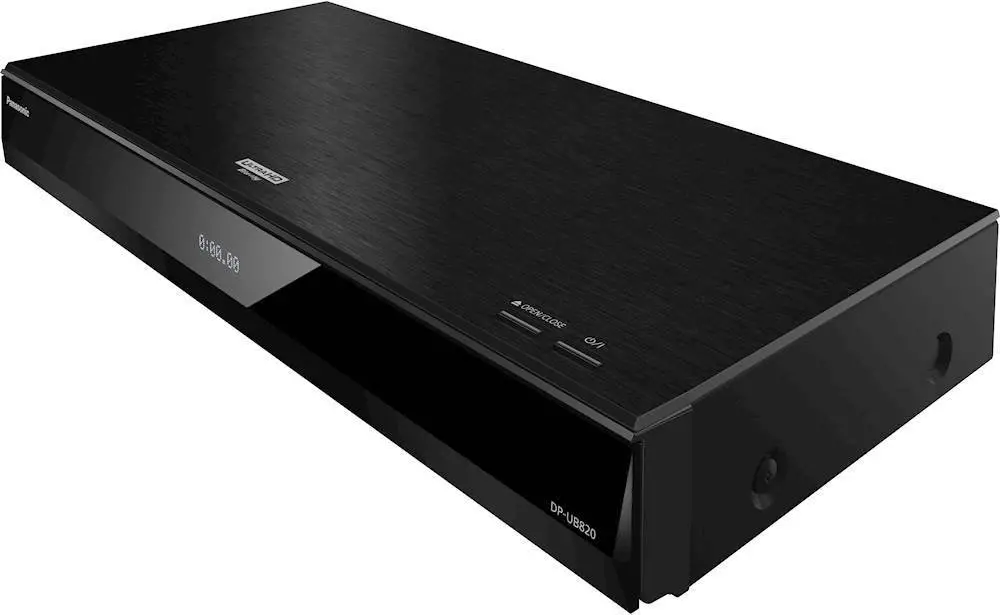 The best 4k Blu-ray Disc player under $500 is on sale for only $349.99 at Amazon right now. That's 30% off the list price of $499! The Panasonic DP-UB820 will play 4k Blu-rays, 3D Blu-rays, HD Blu-rays, DVDs, and CDs, as well as stream from services such as Netflix, Amazon Prime Video, and Disney+. (Read Review)
The Panasonic DP-UB820 4k Blu-ray player (ranked best in 2023) supports all the specs you need for a cutting-edge home theater including true 4k video with Dolby Vision, HDR10, and HDR10+ high dynamic range specs, as well as playthrough of Dolby Atmos and DTS:X immersive audio formats.
In addition, the DP-UB820 is a standard rack mount size, making it a perfect addition to your home theater system or the start of your very first system. Jump over to Amazon to grab the DP-UB820 while at this low price.