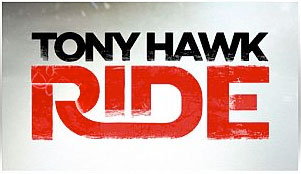 Activision and the creators of the "Tony Hawk" games have just announced the newest installment to the franchise, "Tony Hawk Ride." Video footage from the game seems to suggest a simpler, less realistic presentation than the previous "Tony Hawk" games.
Details on game play have yet to surface, but Activision hasn't been shy about showing off the games new motion sensing skateboard peripheral. The wireless skateboard will come bundled with the game disc and the game will not work with standard game controllers.
"Tony Hawk Ride" will be released on Xbox 360, PlayStation 3 and Nintendo Wii.