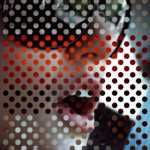 HDNet will premiere The Girlfriend Experience this Wednesday, May 20th at 8:00 p.m. ET, two days prior to its national theatrical release. The latest film from Steven Soderbergh stars Sasha Grey as Chelsea, an upscale Manhattan call girl who provides more than just a sexual encounter; for a price, she'll simulate a complete romantic relationship.
Encore presentations of The Girlfriend Experience in high definition will be at 9:30 p.m. and 11:00 p.m. ET.
HDNet will also be presenting a "Dan Rather Report" looking at the war in Afghanistan from the point of view of the Afghan citizens. Reporter Lucian Read spent weeks driving across Afghanistan, talking to people who never get to tell their stories on American television.
"Dan Rather Reports: The Raid on Imam Sahib" will premiere tomorrow night on HDNet at 8:00 p.m. ET. An encore presentation to accommodate West Coast prime time will air at 11:00 p.m. ET.