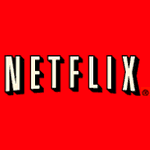 In an agreement made today with both MTV and South Park Digital Studios, Netflix will now stream content from Nickelodeon and Comedy Central. From MTV, Nickelodeon's "SpongeBob SquarePants" (Season 3) is now available as streaming content. From South Park Digital Studios, the first nine seasons (139 episodes) of "South Park" are also now available to Netflix subscribers.
Other Nickelodeon shows in the deal include "iCarly" (Seasons 1 and 2), "Blues Clues" (Seasons 1 and 2), "Dora the Explorer" (Seasons 1 and 2), and "True Jackson, VP" (Season 1). A total of 300 episodes were added to the list of available streaming content including The N's "Degrassi".
The agreement between Netflix and MTVN is an expansion of an exisiting deal that includes DVDs and digital content like movies, documentaries and original programming from MTVN's LGBT-oriented Logo network.