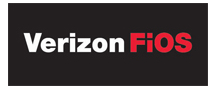 Verizon has added 13 new channels to its FiOS TV listings in Rhode Island areas. It appears the new additions include two new high-definition channels, Encore HD, and The Home Shopping Network HD. In the areas Verizon serves, the company says it provides 105 HD channels and 1,400 HD VOD titles.
Other channels added in standard-definition include Chiller, Blue Highways and CBS College Sports Network. Chiller focuses on suspense and horror movies, while Blue Highways is a channel dedicated to aspects of American culture.
Eight new multicultural channels were also added which include CCTV-9, Deutsche Welle, Zee TV, ProSiebenSat.1Welt, Jus Punjabi, SET Asia, Starz Indie and Starz Retro.
UPDATE: Verizon has also added the same channels to the Tampa Bay, FL market areas, as well as Massachusetts areas.