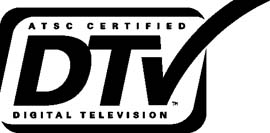 With the DTV transition now only a month away, you may be wondering how flawlessly the conversion will take place. If the test done in Wilmington, N.C. back in September '08 is any indication, we will have phone lines flooded with calls about missing television stations. And while the calls from that particular city only ran in the hundreds, multiply that by the number of cities in the U.S. and you would say the FCC better have some extra phone operators that day.
The LA Times calculated back in Sept. '08 that if only 0.5% of the country's 112 million television households called on Feb. 17, it would amount to over 560,000 calls. In Los Angeles alone it would amount to approximately 28,000 calls.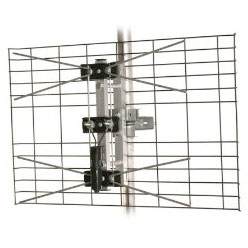 It's not that the public is not aware of the transition. I have met people who already have the converters and thought they needed to hook them up on the day of conversion. I've also met quite a few people who have the DTV Converter
box coupons but for whatever reason never cashed them in. I guess it's sort of like driving your car when you know something is wrong with it, but you drive it anyway until it breaks down.
Not everyone is looking forward to the conversion. While digital transmissions are far superior in quality, some folks in remote areas and even metro areas complain about constant dropouts. I've also received emails from readers who have expressed that during storms and high winds the digital signals are choppy and unwatchable. So you may ask — what is better — a snowy analog signal or chopped up digital signal? I wouldn't want either so my answer would be "just spring for satellite service."
Don't get me wrong. I'm very excited about this transition. I'm excited about the improved image quality, multi-casting, and the opportunity for more local programming. Not to mention high-definition over-the-air broadcasts which have a great image quality.
But I can't help but recall the old days of analog, when you could pick up TV signals from all over the place. I remember as a kid watching programs from other states, miles and miles away. Yeah they were snowy as hell, and my eyes would be buggin' out from double and triple images. But just think, someday you can tell your grandkids you lived through the dark ages of television.
No matter what happens on Feb. 17, the digital conversion is a necessary transition that should have happened five years ago. This is the 21st century. It's all about bandwidth. But I do think on that day we are in for a wild ride, or at least the media will make it seem that way.
For more information on the DTV Transition, visit www.dtv.gov.
Related Articles:
Getting HD Channels Over the Air
Current List of DTV Converters