From time to time we publish an article about getting digital channels, even High Definition (HD) channels over-the-air. These channels are free-of-charge just as the analog channels you now receive, except there are plenty of benefits. The biggest benefit to broadcasting digitally, instead of analog, is that there is more room for additional channels. This is called multi-casting.
The other benefit to getting digital channels over-the-air (also known as OTA,) is that the picture quality is superb. Aside from occasional drop outs due to interference from high winds or obstacles, digital signals are as clean as they are when they leave the broadcast facility.
Now on to over-the-air HD channels. I've done comparisons with DirecTV HD and Verizon FiOS HD and the over-the-air HD is as good or better than the service providers. There is a reason for this. Over-the-air signals are uncompressed. Service providers, especially cable providers, sometimes need to further compress content in order to fit into a limited bandwidth. Cable companies in particular, have been criticized for over-compressing HD content.
As for audio, the same holds true. In fact, while all broadcast video does have a native compression scheme necessary to reduce file size, audio does not have to be compressed. Audio that is broadcast over-the-air is in its raw state and CD quality. You've probably heard of HD radio, this is essentially digital radio.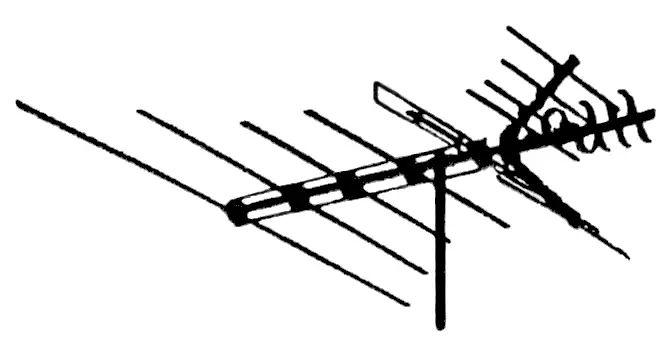 To receive digital Standard-Definition (SD) and High-Definition (HD) channels over-the-air you first need an antenna. A rooftop antenna works best, but picture frame antennas and simple rabbit ears will also do the trick. For the best possible reception, use a rotary rooftop antenna that can turn to face the direction of the signal.
If your television already has a built-in digital channel tuner, you are set to go. If not, you'll need a digital-to-analog converter box. This simply converts the digital signal to an analog signal that your TV can understand. $40 coupons are available from the government's DTV conversion program.
Once you've got your antenna hooked up, you can do an auto-scan of channels to see what channels are available in your area. Because of the ability to multi-cast, also known as multi-channels, additional channels will show up like 5.1, 5.2, 5.3 and so on. These channels often have content not available through your service provider.
One thing you will notice is the volume level of over-the-air audio is much lower than through your television service provider. This is because the service providers amplify or "normalize" the audio of different programs to be consistent. Just turn up your volume and be amazed by the uncompressed quality.