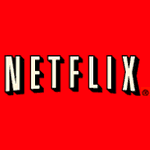 In a partnership announced today LG Electronics will start selling HDTVs that allow streaming content directly from Netflix. The HDTVs, on display this week at CES Las Vegas, are available in four models. They include 42-inch and 47-inch LCDs as well as 50-inch and 60-inch plasma TVs.
While certain Blu-ray players have already enabled streaming content from Netflix, and Xbox Live also offers downloads, this is the first time the internet service has been integrated into a TV set.
Netflix offers approximately 12,000 titles as downloads compared to its 100,000 DVD library. Currently, hi-def titles are limited to only a few hundred titles. But you can expect that number to grow as Netflix expands to more home devices. And, it seems they would have to. What would be the point of downloading a standard-def movie on a 60″ plasma?
The feature comes at a price though. According to reports the HDTVs will cost $200-$300 more than a non-equipped set.