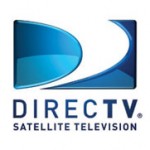 DirecTV will offer an Election Mix Channel tonight which will split coverage of the four major broadcast networks and other leading news channels. Along with NBC, CBS, ABC and FOX, the DirecTV Election Mix Channel will bring coverage of a total of eight channels. CNN, Fox News Channel, MSNBC will be consistent feeds on the split. One channel will alternate between BBC America and Comedy Central who is providing live coverage.
The Election Mix will replace the News Mix on DIRECTV channels 102 and 352 and will be available in both standard-definition and HD (High Definition).
The coverage will begin Nov. 4 at 7 p.m. ET/4 p.m. PT and continue on until the next day at 6 a.m. ET/3 a.m. PT.