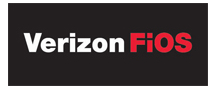 Verizon has added 53 new HD channels, and 15 new standard-definition channels to its FiOS TV service in the Fort Wayne, Indiana area. This brings the total number of high-definition channels in the area to 98, surpassing cable HD offerings. The company also now offers close to 800 HD VOD titles in the area.
Some of the new HD channels in the area include Animal Planet, TLC, Science Channel, Smithsonian Channel, ABC Family, Disney Channel, FX, MGM HD, Speed and Toon Disney. Movie package subscribers can now get Hallmark Movie Channel in HD, 12 new channels from HBO and 9 new channels from Cinemax in HD. Added sports channels include ESPNews HD, The Tennis Channel, World Fishing Network, and Mav TV.
"The addition of new HD channels, along with new multicultural content and more, is part of our commitment to lead the industry in the scope and quality of our programming," said Verizon rep Kathy Koelle.
Verizon also launched standard-definition channels focused on multicultural content. Channels include MBT (Arabic), RTPI (Portuguese) and RTR Planeta (Russian). Verizon has also launched the Filipino channel GMA Pinoy TV
Verizon FiOS TV is now available to 120,000 residents in Allen County, including portions of Fort Wayne, Huntertown and New Haven.