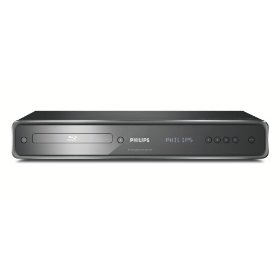 Target has dropped the price of the Olevia BD-110 Blu-ray player from $299 to $229, $70 off the normal retail. The retailing giant has also dropped the price of the Philips BD-P7200 $100, from $349 to $249. Have retailers finally realized that if you get customers BD players they will buy BD titles?
According to an article by Home Media Magazine, "The price reductions appear to be a reflection of the lack of available credit to banks and other financial institutions…" The article also says, "Target, which generated $460 million in Target credit card finance charges and late fees in the most recent quarter, also reported $260 million in card write-offs…"
So it appears the experts say it is the economic challenges we are now facing and not any kind of strategy. My whole take on the Bu-ray vs. HD DVD war was just get players into the consumers hands no matter the cost. Once they have the players, they will buy the titles.
This is a strategy that has been used by printer distributors and is effective. I bought a Dell laser printer for $100 (normally $200) but any idea how much the toner replacement is? $100. If someone could prove to me a toner cartridge is worth $100 I'll eat my hat. Nevertheless, the strategy works.
Laser printers, Blu-ray players, not exactly related. I'm simply trying to make the comparison between hardware and media. One follows the other.