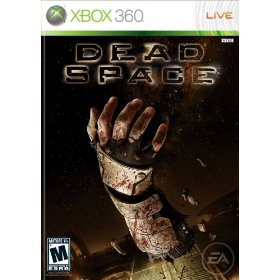 Electronic Arts single-player game Dead Space is now shipping for Xbox 360 and PS3. The high-definition game is described as a "terrifying, deeply personal thriller" that puts players into a claustrophobic isolated and dark area. The PC version of Dead Space will ship on October 20.
The game takes you to a futuristic earth where "planetcrackers" mine the earth for natural resources. When a planetcracker ship called USG Ishimura loses communications, a systems engineer named Isaac Clarke is sent to the ship to investigate. There, alone and weaponless, he discovers an ancient alien who he must defeat.
Dead Space has won several awards and received 5 stars from GamePro.com. Game Informer Magazine gave it a 9.25 rating. In addition to the hi-def game there are more Dead Space universes to explore like the 6-book comic series, the animated feature "Dead Space Downfall," and the interactive web series "No Known Survivor."
Dead Space retails for $59.99 for both PS3 and Xbox 360 platforms and will retail for $49.99 for PC. The game is rated Mature for Blood and Gore, Intense Violence and Strong Language.