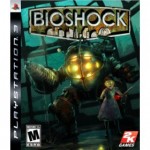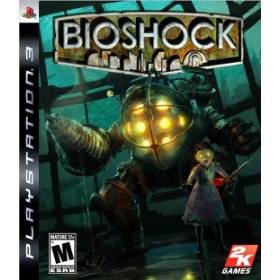 No longer will PS3 gamers have to wait for Bioshock, the game that sent Xbox 360 sales into orbit last year. The Bioshock demo for Playstation 3 is now available for download on the Playstation Network. The full version of the game is scheduled for release in retail stores and online October 21, that's only 17 days away!
Bioshock for PS3 has supposedly been improved from the Xbox 360 version, although according to 2k senior producer Melissa Miller not on the graphics level. Some additions include a new "Survivor" mode where enemies are more difficult to defeat, PS3 Trophy support, and new plasmid powers.
For those of you who are unfamiliar with Bioshock, it was designed by Ken Levine of 2K Games and released for Xbox 360 and PC in August '07. The game is set in 1960 and follows plane crash survivor Jack who explores the underwater world of Rapture. There he must face attacks by mutants and mechanical drones.