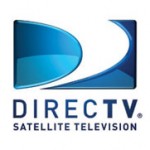 Satellite television provider DirecTV has added additional local HD markets, making local HD programming available through their service in 94 U.S. cities. The new markets include Myrtle Beach-Florence, South Carolina, Champaign-Springfield-Decatur, Illinois, and Burlington Vt.-Plattsburgh, New York.
In the Myrtle Beach-Florence, S.C. market area, the following networks were made available in HD: WPDE/ABC, WBTW/CBS, WMBF/NBC, WWMB/CW and WFXB/FOX.
In the Champaign-Springfield-Decatur, Ill., market area, DirecTV added the following broadcast networks in HD: WICS/ABC, WCIA/CBS, WRSP/FOX and WAND/NBC.
In the  Burlington Vt.-Plattsburgh N.Y. market area, DirecTV has added the following networks in HD: WVNY/ABC, WFFF/FOX/CW and WPTZ/NBC.
DirecTV is on track to provide local HD in 121 cities by the end of 2008. This represents more than 88-percent of U.S. households.