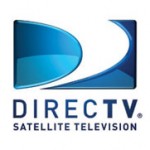 DIRECTV now offers local HD channels in the Chattanooga, Tennessee area. The new stations include WTVC/ABC, WDEF/CBS, WDSI/FOX and WRCB/NBC.
DIRECTV also launched local HD channels in Augusta, Georgia and Johnstown-Altoona, PA this week. In Augusta the stations include: WJBF/ABC, WRDW/CBS and WFXG/FOX. In Johnstown-Altoona the channels include: WTAJ/CBS and WJAC/NBC.
DIRECTV is on track to offer local HD in 121 cities by the end of 2008. This will give the satellite broadcaster coverage of 88-percent of US households.