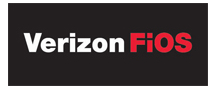 New Jersey residents in the northern part of the state now get 100 HD channels if they are subscribed to Verizon's FiOS fiber-optic service. The additional high-definition channels were announced yesterday, and southern New Jersey residents are expected to get the upgrade soon.
Some of the HD channels Verizon offers in the area are Animal Planet, TLC, FX, USA, Bravo, TBS, History Channel, Weather Channel, Science Channel, SCI FI and Smithsonian Channel. News channels in HD include the additions of CNN, CNBC, Fox Business Network and Fox News Channel. Family and interest channels in HD now include QVC, the Travel Channel and Planet Green, Disney Channel and Toon Disney.
For movies, Verizon added 11 new channels from Cinemax and 13 new channels from HBO in HD plus FiOS TV's Movie Package, which now includes 13 new HD channels from The Movie Channel, Starz and Showtime, including The Movie Channel Xtra, Starz Edge, Starz Comedy, Starz Kids and Family, Showtime, Showtime Showcase, Showtime Extreme and Showtime 2.
Sports fans will now get the Big Ten Network, Versus/Golf Channel, Outdoor Channel 2 and World Fishing Network all in high-definition.
A promotion was also announced. New customers who sign up for FiOS TV up until October 4 can receive a free HD DVR for 12 months, as well as a free month of HBO and Cinemax.
The company's HD VOD offerings in the area are currently at 500. Verizon plans to increase its monthly HD VOD titles to more than 1,000 by the end of the year.