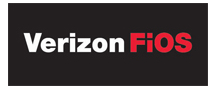 Verizon has added additional channels to its FiOS TV lineup in the Pittsburgh area which includes 18 new HD (High-Definition) channels. The new HD channels include Animal Planet, TLC, Science Channel and Smithsonian Channel, CNN, CNBC, Lifetime, Bravo, TBS, USA, Cinemax, HBO, History Channel, Weather Channel and SCI FI.
FiOS TV customers in the region will now have access to 45 HD channels. The company also added three HD sports channels in the southern Pennsylvania area. Those channels include the Big Ten Network, Versus/Golf Channel and the Outdoor Channel 2.
Verizon's VOD library currently includes at least 400 HD titles. The company plans to have 1,000 HD VOD titles per month by the end of the year.
Verizon Promotion
Verizon is offering new FiOS TV customers, or customers who upgrade to a bundled package, one free month of HBO and Cinemax. which includes over 25 premium channels and access to hundreds of additional titles on VOD.