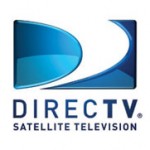 DIRECTV will offer local HD (high-definition) channels in 121 markets by the end of the year, that according to an announcement by the company today. It will launch 44 new HD markets which will cover 88 percent of U.S. homes.
"With the rollout of 44 new HD local markets, DIRECTV continues to strengthen its position as the leading provider of quality HD programming among cable and satellite competitors nationwide," said Derek Chang, executive vice president, Content Strategy and Development, DIRECTV, Inc.
With the recent successful launch of the DIRECTV 11 satellite, the company will be available to deliver 200 national HD channels and 1,500 local HD and digital channels nationwide.