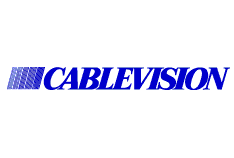 Cablevision has added 15 HD (High-Definition) channels to their lineup, reaching 60 HD programming choices for customers. The high-definition channels are available at no extra charge for customers who subscribe to their iO TV service. The new HD channels are launching across Cablevision service areas all this week.
The 15 additional channels from Cablevision include AMC HD, Animal Planet HD, Discovery Channel HD, Fox News HD, FX HD, Hallmark Movie Channel HD, IFC HD, Nickelodeon HD, Science Channel HD, Speed Channel HD, Spike HD, The Weather Channel HD, TLC HD, Travel Channel HD and WE HD.
Cablevision has 2.7 million subscribers to the iO TV service, with 1.1 million of those customers receiving HD broadcasts. Their HD subscriber base has climbed 50% from last year. Cablevision serves the New York metropolitan area.