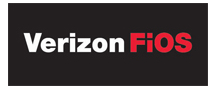 The added HD channels are: Animal Planet HD, History Channel HD, TBS HD, Outdoor Channel 2 HD, TLC (The Learning Channel) HD, Big Ten Network HD, Reelz USA HD, Bravo HD, CNBC HD+, Science Channel HD, Versus/Golf HD, CNN HD, SCI FI HD,  Weather Channel HD, Smithsonian Channel HD.
Channel additions not in HD but worth mentioning are: Big Ten Network, Setanta Sports, WAPA TV, Current TV, and RFD TV Veria TV.
FiOS TV in Oregon is now available in parts of Beaverton, Cornelius, Damascus, Dundee, Durham, Forest Grove, Happy Valley, Hillsboro, King City, Lake Oswego, McMinnville, Newberg, Sherwood, Tigard, Tualatin, Wilsonville, and unincorporated areas of Washington and Yamhill counties. The service will launch in additional communities served by Verizon as the company expands its all-fiber network and secures local video-franchise agreements.
Verizon also carries 400 HD choices through their VOD (video-on-demand) service. The next roll-out of HD channels will include three new Starz channels and two new Showtime channels.