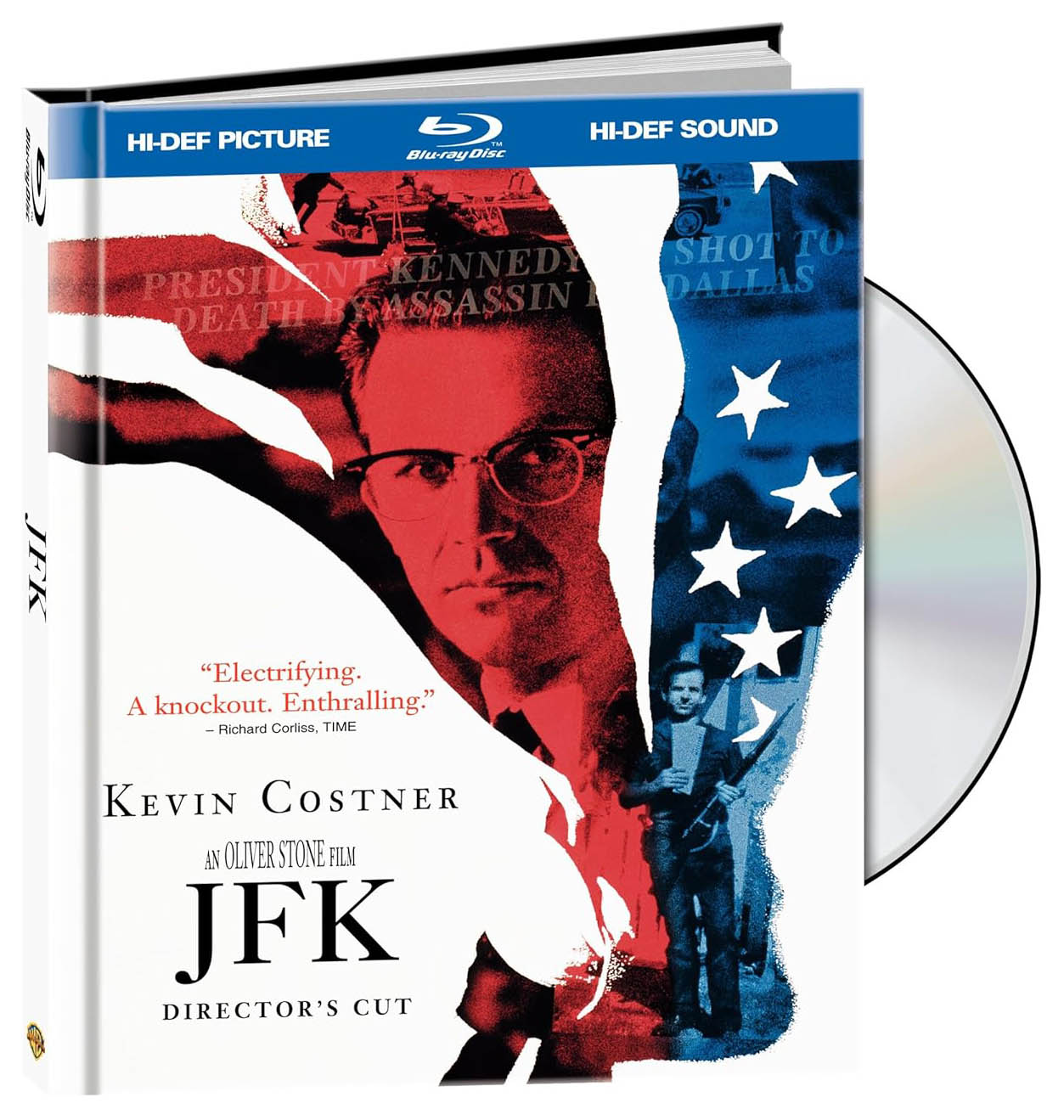 JFK, directed by Oliver Stone, will debut on Blu-ray Disc on November 11. The high-definition release will be accompanied by the release of a "Three-Disc Ultimate Collector's Edition" on standard DVD.
The Blu-ray Disc will be sold with special hardcover book packaging, press materials and photographs from the film. The three-disc DVD package will include the Two-Disc Special Edition Director's Cut which adds 17 minutes to the film. It also includes the documentary Beyond JFK: A Question of Conspiracy and other JFK memorabilia.
The all-star cast of JFK includes Kevin Costner, Tommy Lee Jones, Kevin Bacon, Gary Oldman, Jack Lemmon, Laurie Metcalf, Sissy Spacek, Joe Pesci, John Candy, Walter Matthau, Sally Kirkland, Donald Sutherland and Edward Asner.
The JFK Ultimate Collector's Edition on standard-definition DVD will sell for $39.98. The Blu-ray version of the original film, JFK Blu-ray Hi-Def, will sell for $34.99.