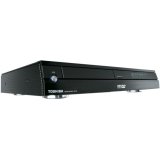 Amazon has sent out an email to purchasers of HD DVD players offering $50 credit towards most products. However the catch is that it doesn't include purchases from third-party merchants, according to the email.
The letter states that if you purchased a HD DVD player before Feb. 23, 2008 you are eligible for the credit. The offer is good until April 9, 2009 on just about everything excluding special-order titles, e-books and downloaded products, wireless service plans, gift certificates, gift-wrap, taxes, or shipping and handling charges.
After hearing about the credit I logged into my email to see if I got an email and promotional code from Amazon. Nothing yet. I guess I somehow purchased from a third-party merchant. I don't remember purchasing from a "third-party merchant", after all, it's been almost a year. I just remember thinking I got a good deal from Amazon.