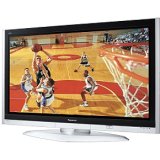 It may seem strange to run a story about how to get high definition (HD) channels, but believe it or not close to half of HDTV owners aren't even watching HD channels. A consumer report from Leichtman Research Group in 2007 revealed that only 53 percent of HDTV owners in the US are actually watching high definition content. Even more staggering, research firm Strategy Analytics recently reported that in the UK only 5 percent of HDTV owners are actually watching HD programming.
Considering that a standard definition 480i signal is probably going to look worse, not better, on your brand new 42-inch, 54-inch, or 60-inch HDTV, it's time to get the word out that there is a light at the end of the tunnel.
There are a few ways to get high definition programs in your home. The first way, and most popular way, is to call your local cable, satellite or fiber-optic provider and ask them for an upgrade. This will involve upgrading your receiver, ordering additional HD channels from your provider, and in the case of satellite service, getting a satellite upgrade.
The second way to get HD channels is over-the-air using an antenna. HD is transmitted digitally as part of the digital television (DTV) system, so any television that has both a digital tuner and HD capability will be able to display these signals. You will also be able to pick up many standard-definition digital channels that are being multi-cast. The Leichtman report from last year estimated that only 4 percent of HDTV owners were taking advantage of these free channels.
Both of the methods above require having an HDTV, although you do not need an HDTV to watch DTV channels. Both methods can also be combined to gain more channel access.
Digital channels and HD channels are also available on your PC. A simple USB device connected to an antenna enables you to watch high definition channels on your home or office computer. An example of these products is the Elgato EyeTV for Mac, which even allows you to access programming guides and record shows to your hard drive.