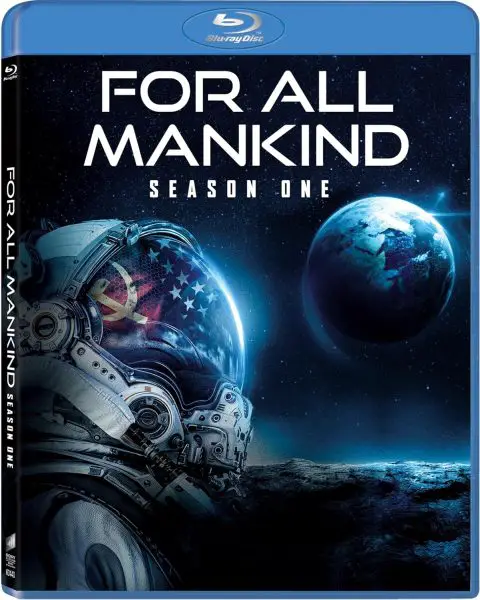 All ten episodes of the first season of Apple TV+ series "For All Mankind" are now available on Blu-ray Disc. The 4-disc edition from Sony Pictures Home Entertainment finally landed in physical media format on November 14, 2023, 4 years after premiering on Apple TV+ on November 1, 2019.
On Blu-ray Disc, episodes of For All Mankind are presented in 1080p at 2.00:1 aspect ratio. Audio is provided in English DTS-HD Master Audio 5.1 with subtitles offered in English SDH.
For All Mankind: Season One is priced $27.99 (List: $49.99) on Amazon.
Description: Imagine a world where the global space race never ended. This thrilling "what if" take on history spotlights the high-stakes lives of NASA astronauts and their families.
Byline: In an alternative version of 1969, the Soviet Union beats the United States to the Moon, and the space race continues on for decades with still grander challenges and goals.