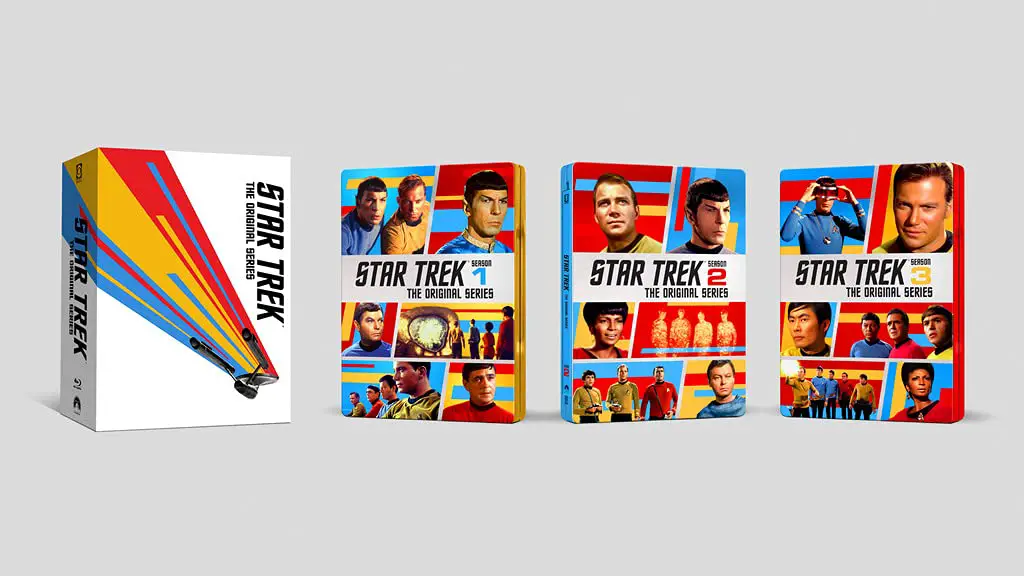 Here's a great deal that likely won't last long. Right now, Amazon is selling Star Trek: The Original Series 20-disc Blu-ray SteelBook collection for only $53.16. That's a 53% discount off the list price of $111.99 and amounts to about $2.65 per disc!
Star Trek: The Original Series was created by Gene Roddenberry and ran from 1966 – 1699. The complete series consists of 79 episodes from 3 seasons that originally ran on NBC but are now part of the CBS/Paramount properties.
Episodes are 1080p at 1.33:1 aspect ratio with English DTS-HD Master Audio 7.1. Subtitles are provided i nEnglish SDH, French, Portuguese, Spanish
Each of the seasons of Star Trek: The Original Series are packaged in premium SteelBook cases with unique artwork showcasing the cast of the show, all housed in a box set cardboard slipcase. Jump over to Amazon to grab this deal at this great price!