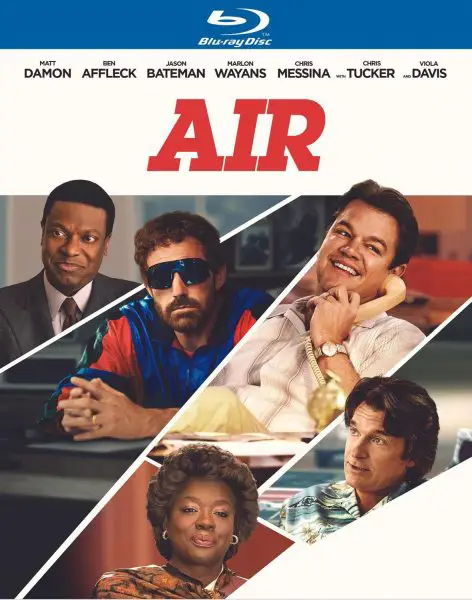 Amazon Studios' 2023 feature film Air is releasing in physical media formats including Blu-ray Disc and DVD on September 12, 2023.
On Blu-ray, Air is presented in 1080p at 1.85:1 aspect ratio. The soundtrack is offered in object-based Dolby Atmos / Dolby TrueHD 7.1 channel audio, as well as Dolby Digital. Subtitles are provided in English SDH.
On Blu-ray, Air is priced $22.99 (List: $24.99) while the DVD is priced $17.96 (List: $19.98) on Amazon.
Air was previously released for home viewing on Amazon Prime Video.
Description: From award-winning director Ben Affleck, AIR reveals the game-changing partnership between a then-undiscovered Michael Jordan and Nike's fledgling basketball division which revolutionized the world of sports and culture with the Air Jordan brand. Starring Matt Damon, Ben Affleck, Jason Bateman, Chris Messina, Marlon Wayans, Chris Tucker, and Viola Davis.