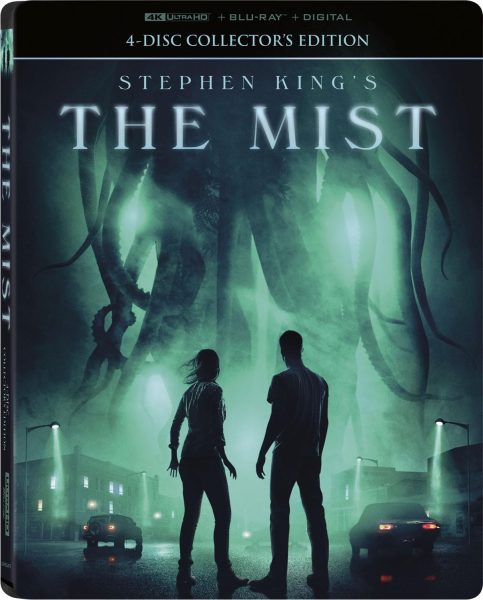 [Updated 9/10/23] Stephen King's The Mist (2007) directed and co-written by Frank Darabont has been upgraded to 4k and will release in this 4-disc Collector's Edition from Lionsgate on Oct. 3, 2023.
The 4-disc edition includes two 4k Blu-rays (BD-100s), 2 Blu-rays (BD-50s), and a Digital Copy of the remastered film, along with the alternative black-and-white version in both 4k and 2k. We're not sure if a black-and-white digital version will be redeemable.
On 4k Blu-ray, The Mist is presented in 2160p (upscaled) at 1.85:1 aspect ratio. The 4k disc features High Dynamic Range in Dolby Vision and HDR10.
English audio is provided in Dolby Atmos / Dolby TrueHD 7.1, as well as French and Spanish audio in Dolby Digital 5.1. Subtitles are offered in English SDH, French, and Spanish for the main feature.
Bonus Features
Alternate black-and-white version
Audio commentary with writer-director Frank Darabont and producer Denise Hunt
Deleted scenes with optional commentary by Frank Darabont
A Conversation with Stephen King and Frank Darabont
The Mist (2007) Ultra HD Blu-ray 4-Disc Collector's Edition is priced $22.99 (List: $34.99) at Amazon.
4k Blu-ray SteelBook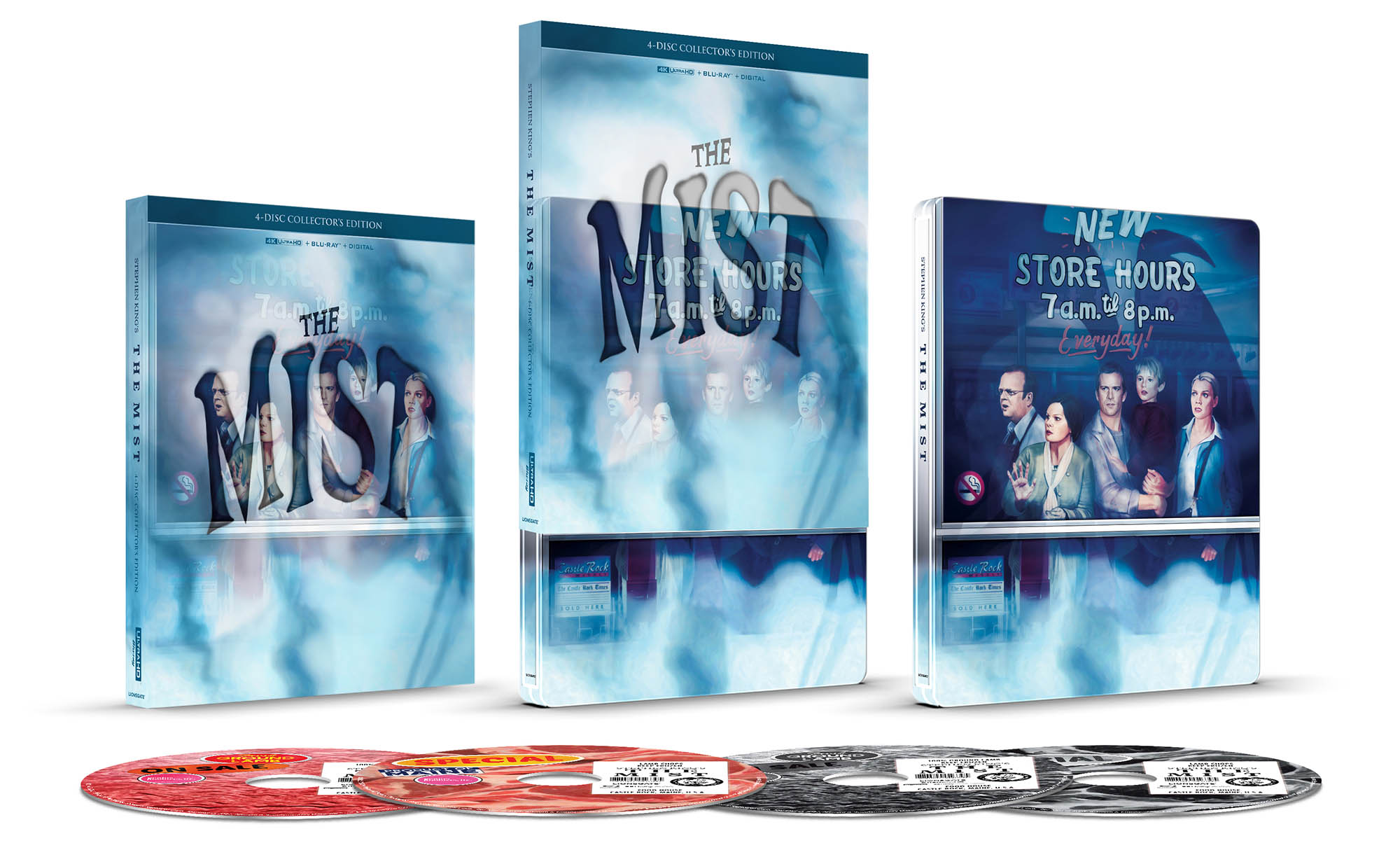 A Limited Edition 4k Blu-ray SteelBook version of The Mist is available in the US at Best Buy. The edition is priced $26.99.
Description: When a mysterious mist, and the supernatural creatures within, falls across their town in the wake of a violent storm, a group of local citizens must fend for themselves while trapped inside a local supermarket. They soon begin to realize that the real danger. may not be from the monsters outside, but from tension and mistrust within. Based on the novel by Stephen King.
Updated with bonus feature details. Original article publish date 8/8/2023.