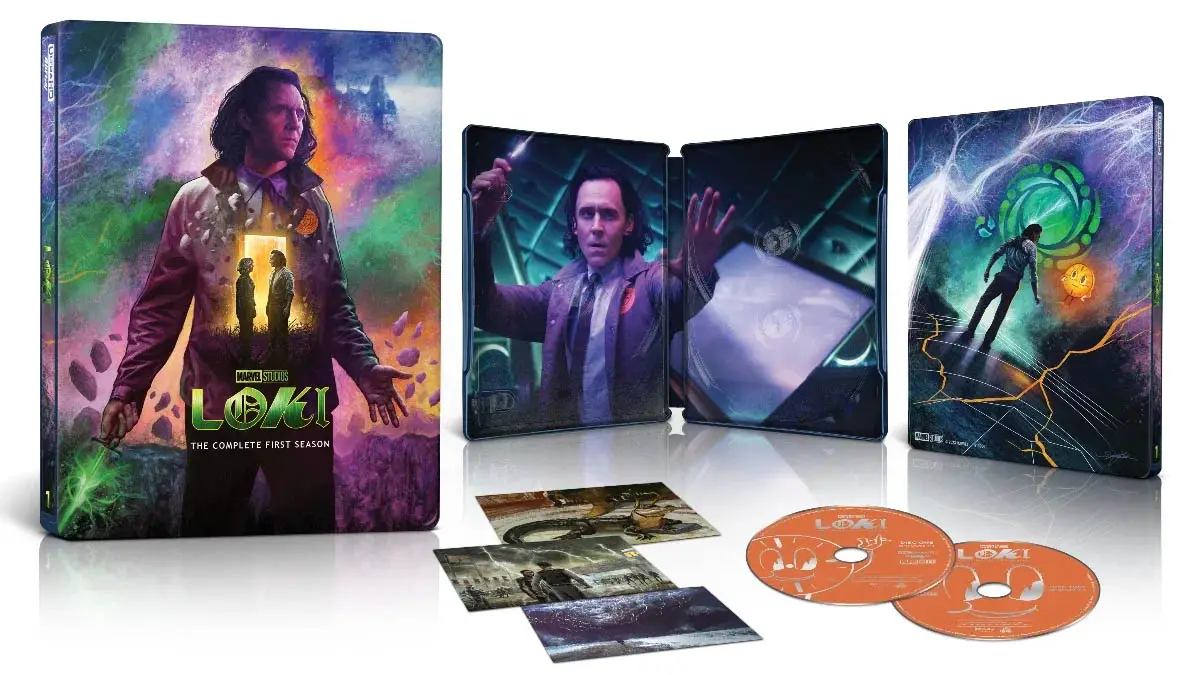 Previously only available on the streaming service Disney+, Marvel Studios series Loki, The Mandalorian, and WandaVision will be arriving in physical media formats this fall.
The shows will be available on 4k Blu-ray and Blu-ray, and will likely include codes to redeem digital copies. Limited Edition 4k SteelBooks of the series will include custom artwork and art cards.
In addition, the physical media releases will feature exclusive special features not available for streaming or digital purchase.
Pre-orders are slated to begin on August 28, with the following release dates set by Disney:
Loki – Season One Sept. 26
WandaVision Nov. 28
The Mandalorian – Season 1 & Season 2 Dec. 12
The news of Disney continuing to support physical media comes after it was announced the Predator prequel Prey will also arrive on 4k Blu-ray this fall from 20th Century Studios.