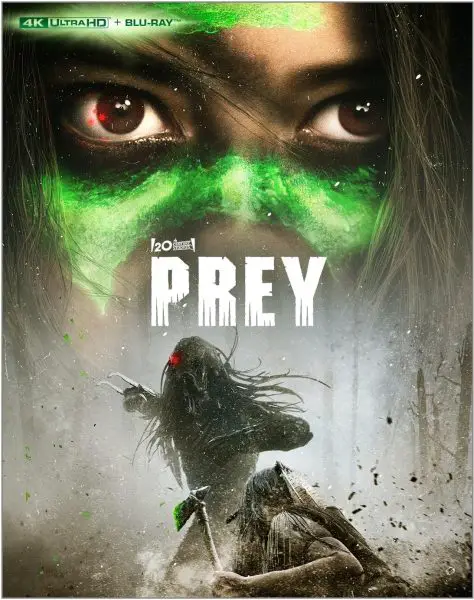 20th Century Studios announced a physical media release of the Predator franchise spin-off Prey (2022) on physical media formats including Blu-ray and 4k Blu-ray on October 3, 2023.
Directed by Dan Trachtenberg, Prey is a prequel to the first four Predator films set in the Northern Great Plains in 1719.
On 4k Blu-ray, the movie is presented in 2160p with HDR10 High Dynamic Range color and a Dolby Atmos soundtrack. Subtitles are provided in English SDH, French, and Spanish.
This isn't the first time Prey has been available in 4k, as Hulu exclusively released the film on its streaming service in 4k UHD with HDR since premiering on August 5, 2022.
However, it will be the first time Prey will be available with Dolby Atmos audio in the US, the object-based format that allows height channels to seemingly immerse listeners in a 3-dimensional sound space. Update: I've been told the Disney+ release of Prey had Atmos in the UK.
It's also, as far as I can tell, the first time the movie has been made available to purchase outside the Hulu platform. A search on Amazon, Apple TV, Vudu, and other digital movie sellers showed zero results (except for previous movies titled "Prey" of which there are many).
The disc editions of Prey are listed at $39.99 (4k Blu-ray), $34.99 (Blu-ray) and $29.99 (DVD) on Amazon. We expect those prices to drop at least $5 each as the release date nears. The 4k Blu-ray SteelBook edition (pictured below) is priced $40.99 at Best Buy.
Special Features
Making of Prey: Step behind the scenes of Prey as the cast and crew explore the genesis of the project, how they gave authenticity to the story, the intense physical training the cast endured, and the effects work that brought the iconic Predator back to the screen.
Prey FYC Panel With Cast & Crew: Go deeper into Prey with a lively panel discussion featuring director Dan Trachtenberg, actor Amber Midthunder, producer Jhane Myers, director of photography Jeff Cutter, film editor Angela M. Catanzaro and creature effects designer Alec Gillis.
Alternative Opening Scene: Check out a scene that didn't make the cut with commentary by Dan Trachtenberg.
Deleted Scene: Big Warrior, Little Warrior: Check out a scene that didn't make the cut with commentary by Dan Trachtenberg.
Deleted Scene: Treetop Chase (pre-vis): Check out a scene that didn't make the cut with commentary by Dan Trachtenberg.
Audio Commentary: Play Movie With Audio Commentary By Dan Trachtenberg, Amber Midthunder, Jeff Cutter & Angela M. Catanzaro
Optional English SDH, French, and Spanish subtitles for the main feature
Blu-ray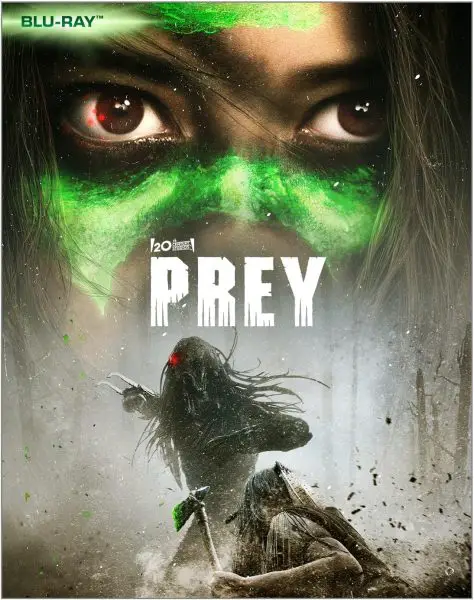 4k Blu-ray SteelBook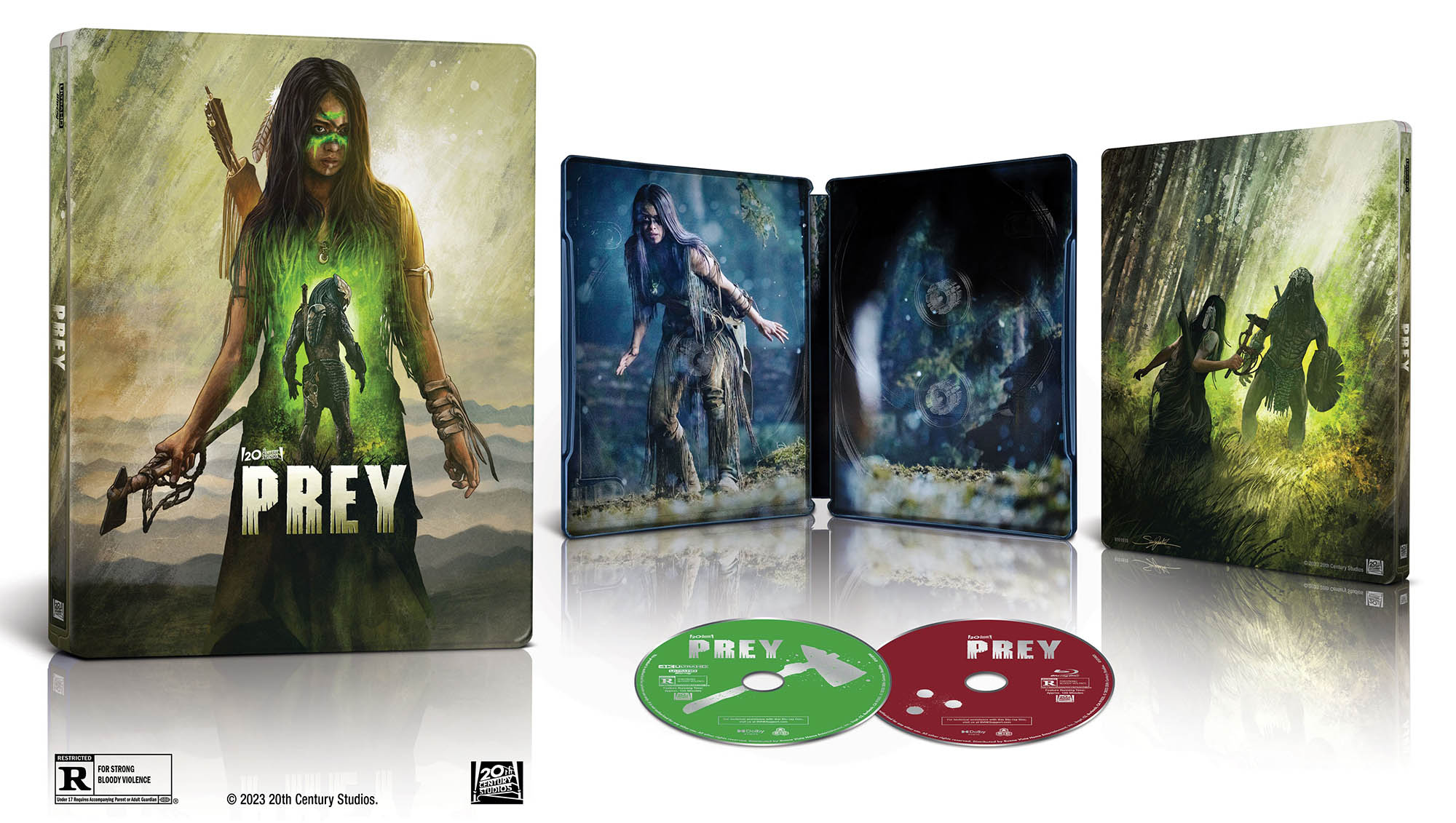 Synopsis: The epic Predator legacy continues with this action-thriller set in 1719 on the Great Plains with a band of Comanches. When Naru, a fierce and highly skilled young warrior, sets out to protect her people, the prey she stalks turns out to be a highly evolved alien predator — leading to a vicious and terrifying showdown.