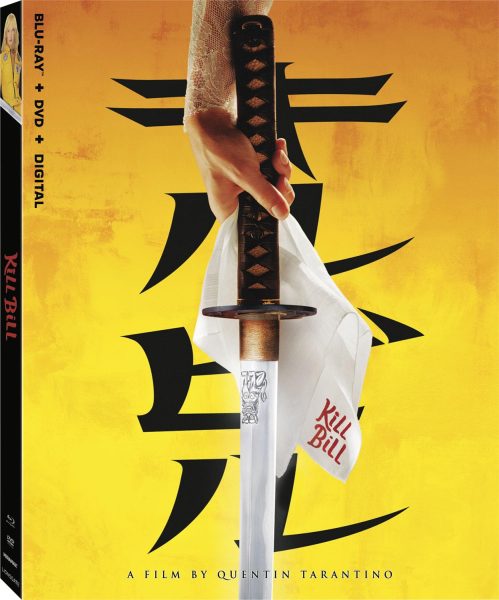 Quentin Tarantino's Kill Bill diptych will be re-released in Blu-ray editions on October 10, 2023. The 2-disc combo editions from Lionsgate include a Blu-ray, DVD, and code to redeem a Digital Copy.
With the exception of new package art, we're not sure yet how these upcoming Blu-ray releases will differ from previous Blu-ray editions. Lionsgate has yet to release details in regard to disc specs and any bonus material.
We've also heard rumblings about Kill Bill: Vol. 1 and Kill Bill: Vol. 2 finally getting upgraded to 4k. It would certainly make sense to release new Blu-ray editions with the remastered video. We can only cross our fingers and hope. Other Tarantino films have been remastered in 4k including Inglourious Basterds (2009), Pulp Fiction (1994), and Reservoir Dogs (1992).
Kill Bill: Vol. 1 and Kill Bill: Vol. 2 on Blu-ray Disc are priced $22.96 and $16.99, respectively, on Amazon.
Kill Bill: Vol. 1 Synopsis
The acclaimed fourth film from groundbreaking writer and director Quentin Tarantino, Kill Bill Volume 1 stars Uma Thurman, Lucy Liu, and Vivica A. Fox in an astonishing, action-packed thriller about brutal betrayal and an epic vendetta. Four years after taking a bullet in the head at her own wedding, The Bride (Thurman) emerges from a coma and decides it's time for payback. Having been gunned down by her former boss (David Carradine) and his deadly squad of international assassins, it's a kill-or-be-killed fight she did not start, but she will finish. Loaded with explosive action and outrageous humor, Kill Bill Volume 1 is a must-see motion picture event.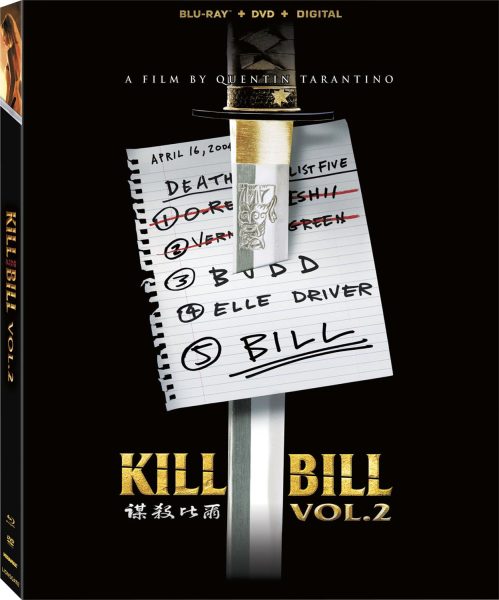 Kill Bill: Vol. 2 Synopsis
With this thrilling, must-see movie event, writer and director Quentin Tarantino completes the action-packed quest for revenge begun by The Bride (Uma Thurman) in KILL BILL VOL. 1! Having already crossed two names from her Death List, The Bride is back with a vengeance and taking aim at Budd (Michael Madsen) and Elle Driver (Daryl Hannah), the only survivors from the squad of assassins who betrayed her four years earlier. It's all leading up to the ultimate confrontation with Bill (David Carradine), The Bride's former master and the man who ordered her execution! As the acclaimed follow-up to the instant classic VOL. 1 — you know all about the unlimited action and humor, but until you've seen KILL BILL VOL. 2, you only know half the story!