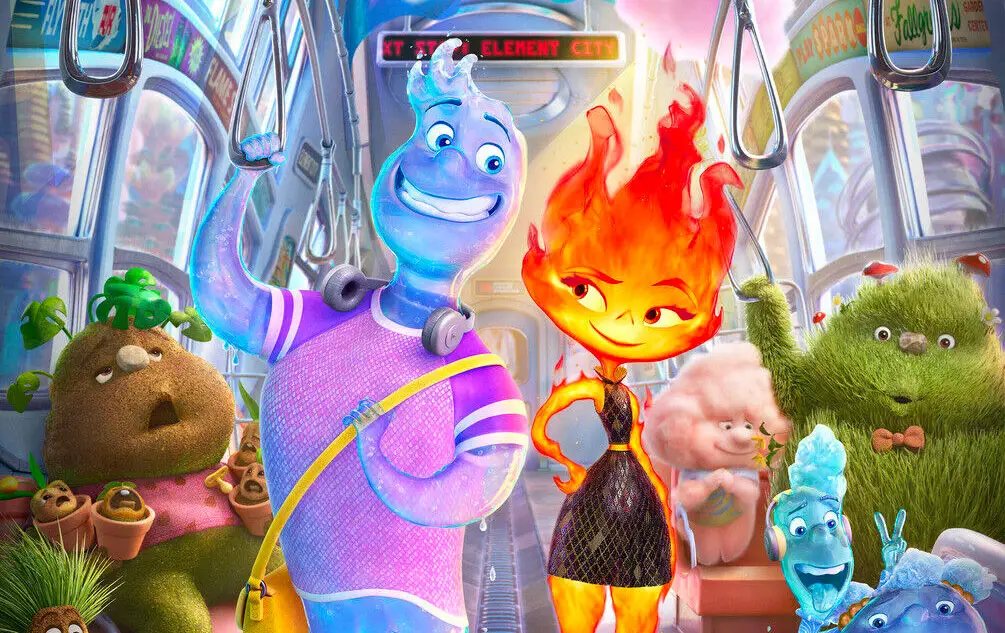 Disney/Pixar's Elemental is now available to purchase in digital formats including 4k UHD with Dolby Vision and Dolby Atmos. The film will arrive in disc formats including 4k Blu-ray, Blu-ray, and DVD as well as for rent on September 26, 2023.
On 4k Blu-ray and in Digital 4k UHD, Elemental is presented in 2160p at 1.85:1 aspect ratio with Dolby Vision and HDR10 High Dynamic Range specs. The soundtrack is provided in Dolby Atmos / Dolby TrueHD 7.1 channel audio. Subtitles are offered in English, English SDH, French, and Spanish.
Elemental is priced $19.99 to purchase from most popular digital retailers including Amazon Prime (with Bonus X-Ray edition), Apple TV, Google Play, Microsoft Movies & TV, and Vudu. Bonus material is offered with all sellers with the exception of Google Play. See prices and bonus material (which may vary) below.
Where To Buy
Amazon Prime Video Price: $19.99* (X-Ray Edition) Amazon
Apple TV Price: $19.99*
Google Play Price: $19.99
Microsoft Movies & TV Price: $19.99*
Vudu TV Price: $19.99*
*Includes bonus material
Bonus Features
Ember and Wade – Learn how these characters were brought to life, from early designs to final effects.
Next Stop: Element City – Join Director Peter Sohn and crew members to explore how Element City ins built for its different inhabitants.
Theatrical Short Carl's Date
Filmmaker Commentary
Deleted Scenes