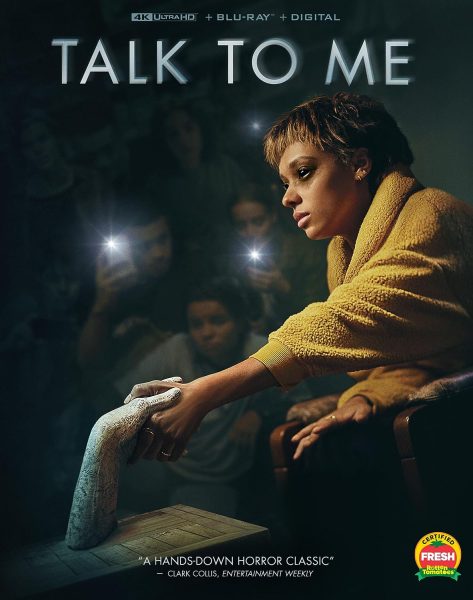 A24's horror/thriller film Talk to Me is releasing in home media formats including Blu-ray, Digital, & DVD, as well as an exclusive 4k Blu-ray edition at Amazon.
Each 4k Blu-ray edition from Lionsgate comes with 4k Blu-ray, 1080 Blu-ray, and Digital Code. The 1080p Blu-ray combo edition comes with a DVD and Digital Code.
Disc specs, bonus materials, and release date coming soon!
Talk to Me is priced $39.99 (Blu-ray), $32.95 (4k Blu-ray exclusive) and $42.99 (4k Blu-ray).
Talk to Me was directed by Danny and Michael Philippou and stars Sophie Wilde, Joe Bird, Alexandra Jensen, Otis Dhanji, and Miranda Otto. The Australian film was written by Danny Philippou and Bill Hinzman.
Synopsis: When a group of friends discover how to conjure spirits using an embalmed hand, they become hooked on the new thrill, until one of them goes too far and unleashes terrifying supernatural forces.