Shout! Factory released a 4k Ultra HD Blu-ray edition of World War Z on July 25, 2023. The 3-disc edition includes a 4k Blu-ray with the remastered Theatrical Version, a Blu-ray disc with the new 4k remaster of the Theatrical Version in 1080p plus bonus features, and a second 1080p Blu-ray disc with the Unrated Extended Cut of the film. Here's a review of the 4k Blu-ray presentation.
Movie
Released in theaters in June 2013, World War Z is a feature movie based on the 2006 novel of the same name by Max Brooks. The film was directed by Marc Forster and stars Brad Pitt as former United Nations investigator Gerry Lane who is forced to help find a vaccine for a virus outbreak that's spreading quickly across the world.    
World War Z made $540 million at the box office on an estimated budget of $190 – $269 million US. The film was distributed by Paramount Pictures in the US, and has built a bit of a cult following among fans of the zombie and post-apocalyptic genres in the home media space. A sequel was brewing for 2018, but budget issues seem to have ceased further development, at least for now.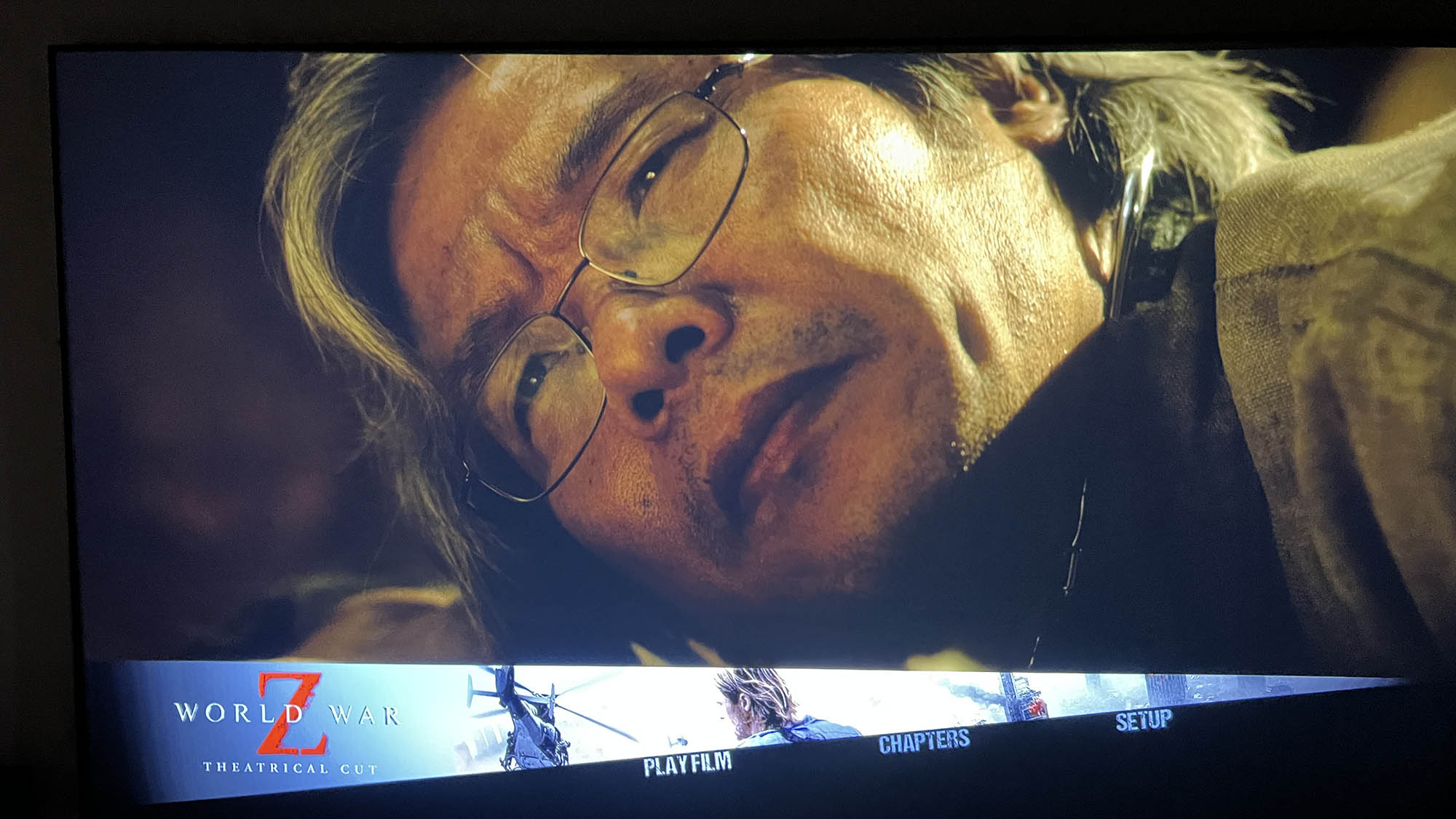 Home Media
The movie has been released in countless 1080p Blu-ray editions but so far only Shout! Factory has delivered an Ultra HD disc version, which turns out to be the first time World War Z has ever been available in 4K, and still can't be purchased or rented digitally in the higher resolution. [Update: Since this review was published, World War Z has been made available in Digital 4k with Dolby Vision HDR (where available).]
Disc Features 
We're going to jump right into the edition features here since we're on the topic of home media. This is a 3-disc edition from Shout! Factory. Previously, the only 3-disc editions of World War Z have included a 3D Blu-ray and DVD with the 1080p Blu-ray. This 4k Blu-ray edition includes the newly remastered theatrical version on both 4k BD and 1080p BD, as well as the Unrated Extended version in on a separate 1080p Blu-ray. Blu-ray No. 2 includes legacy bonus materials.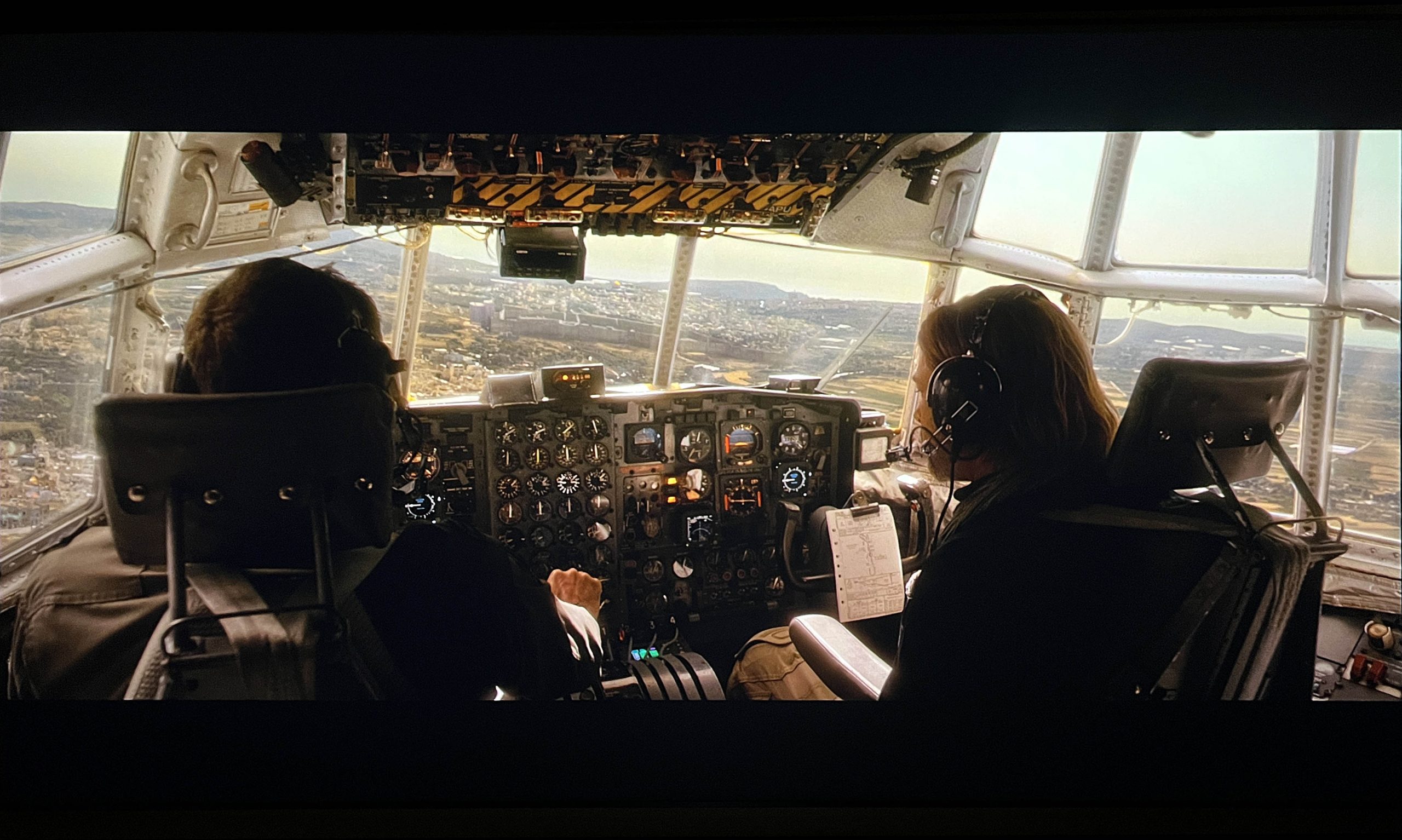 Video
On 4K Blu-ray World War Z is presented in 2160p with Dolby Vision HDR. The video image delivers a good contrast range with fair color depth given the nature of the color grading (most of the film has a sickly color to emphasize the context). The picture is sharp for the most part and shadow areas open up with HDR to reveal details not evident in previous HD presentations. 
Bitrates were not all that consistent but generally high ranging from low 30Mbps to 90Mbps but often sitting in the 80 – 90Mbps range. The 4k disc peaked at an outrageous 134Mbps several times, but dropped down to a more reasonable average between 80Mbps and 90Mbps depending on the scene.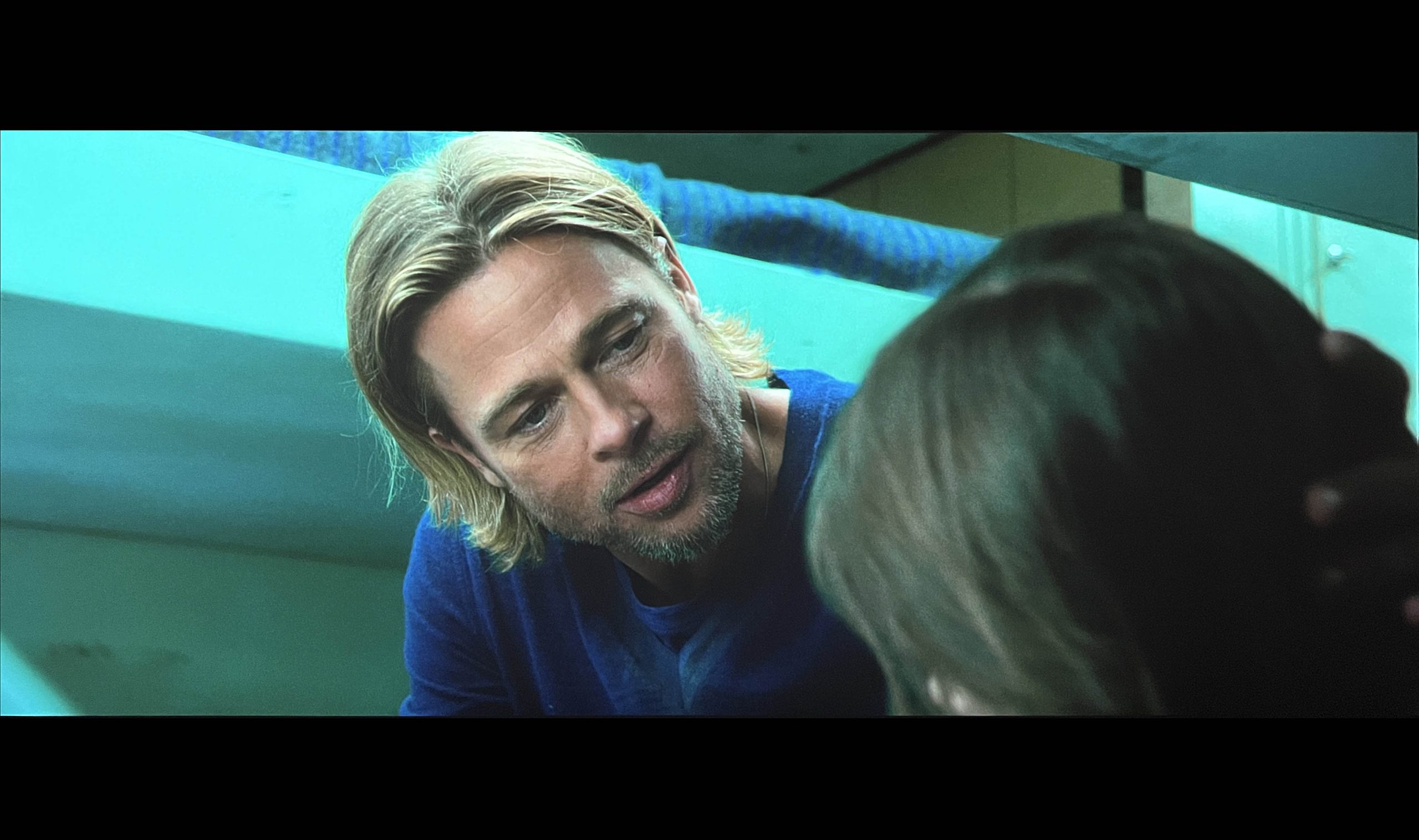 Audio
All three discs included in the UHD BD edition from Shout! Factory are mixed with DTS-HD Master Audio 5.1 (along with a DTS-HD Master Audio 2.0 track). Unfortunately, this is a downgrade from previous 1080p Blu-ray editions that offer DTS-HD Master Audio 7.1. When asked about the 5.1 mix, Shout! Factory said that is what they received from Paramount. 
Granted, if you're running a 5.1-channel audio system, sound bar, or no audio system at all you likely won't hear a difference. However, audiophiles may note the loss of two discreet channels as an unsubstantial trade-off for higher rez video. 
You could wait to see if Paramount takes World War Z and adds a Dolby Atmos mix for a future 4K remaster. Regardless, the audio gets high scores for its immersive qualities, deep bass moments, and music composition by Marco Beltrami that underscores this horror/thriller.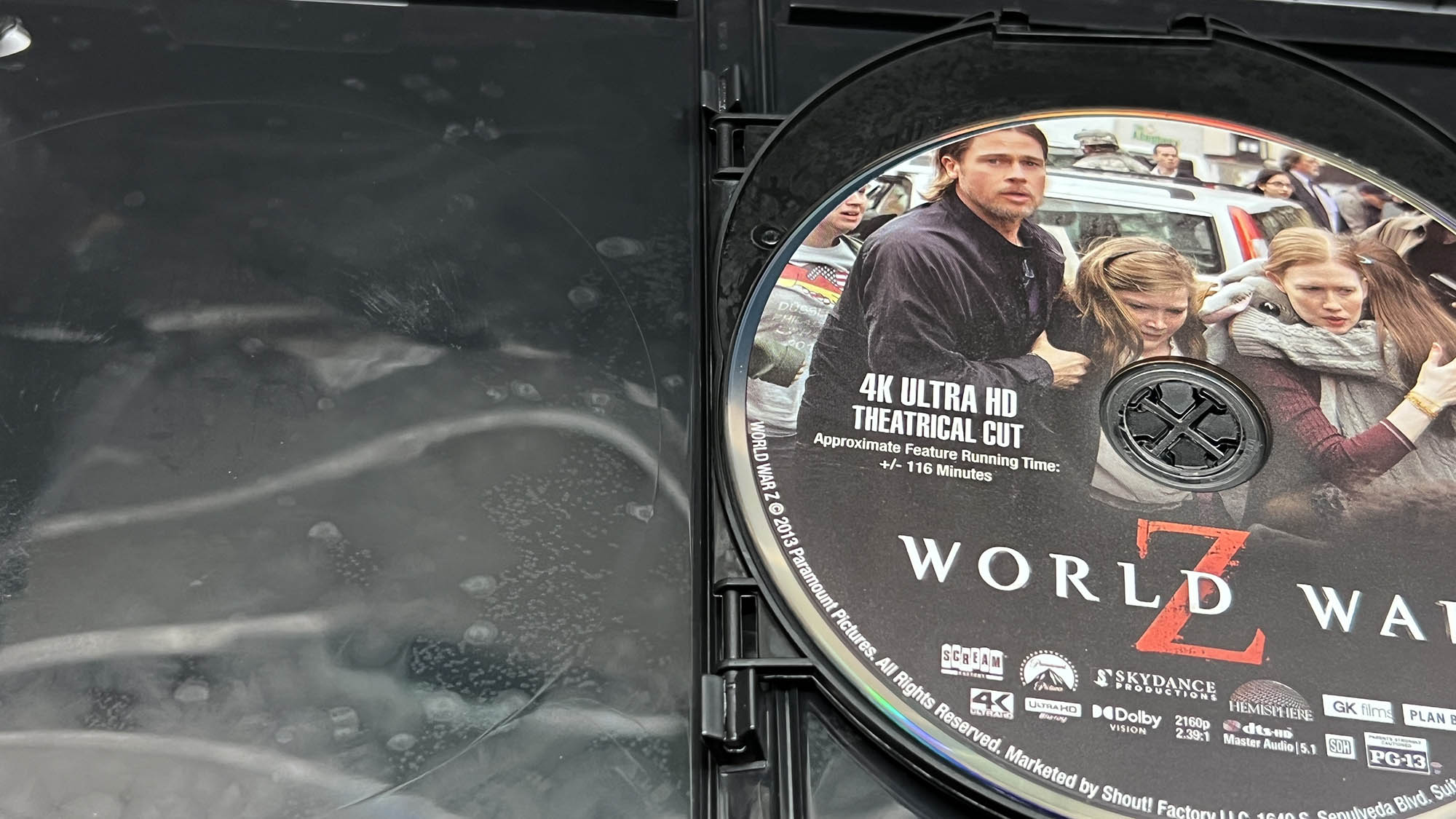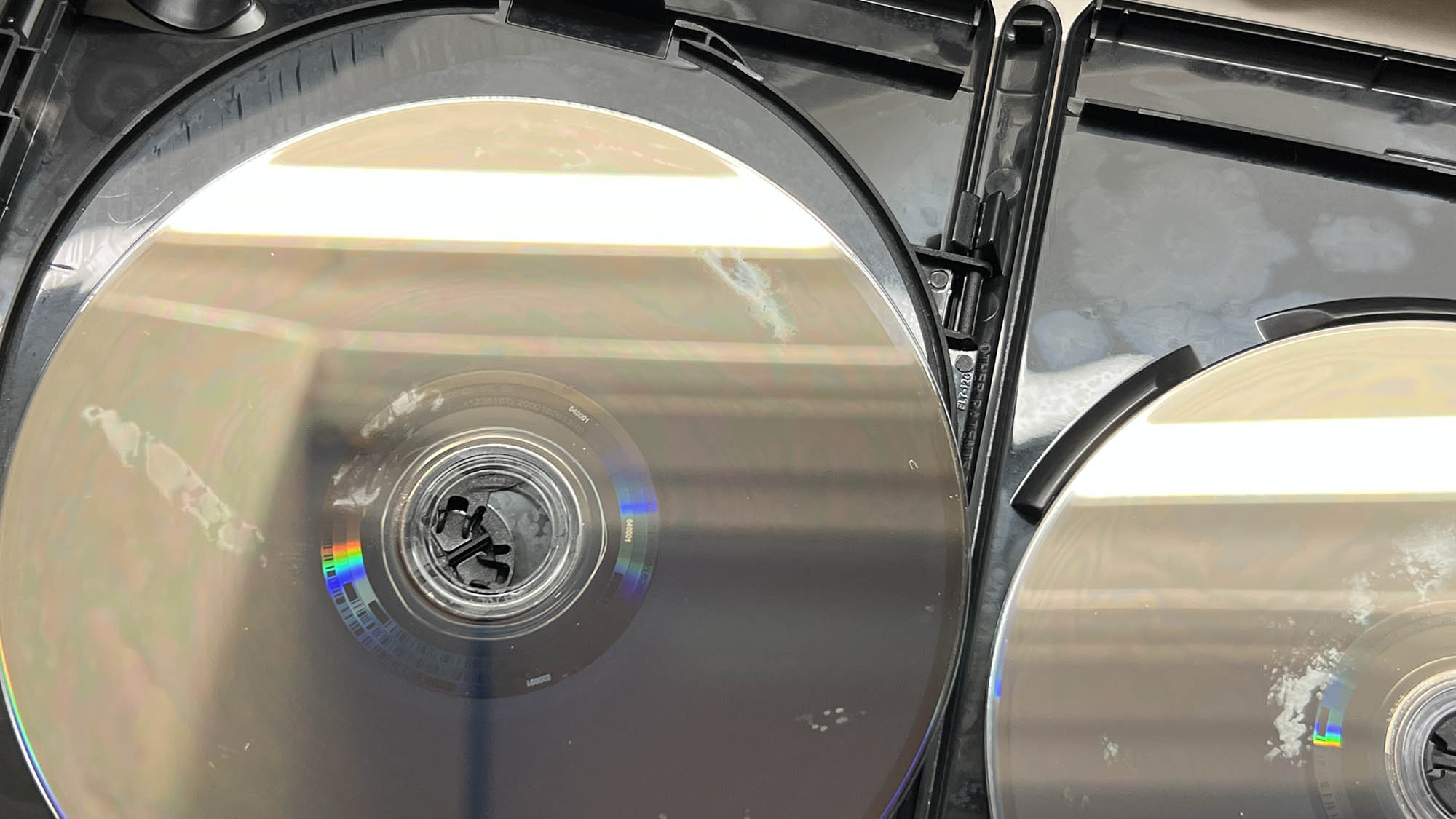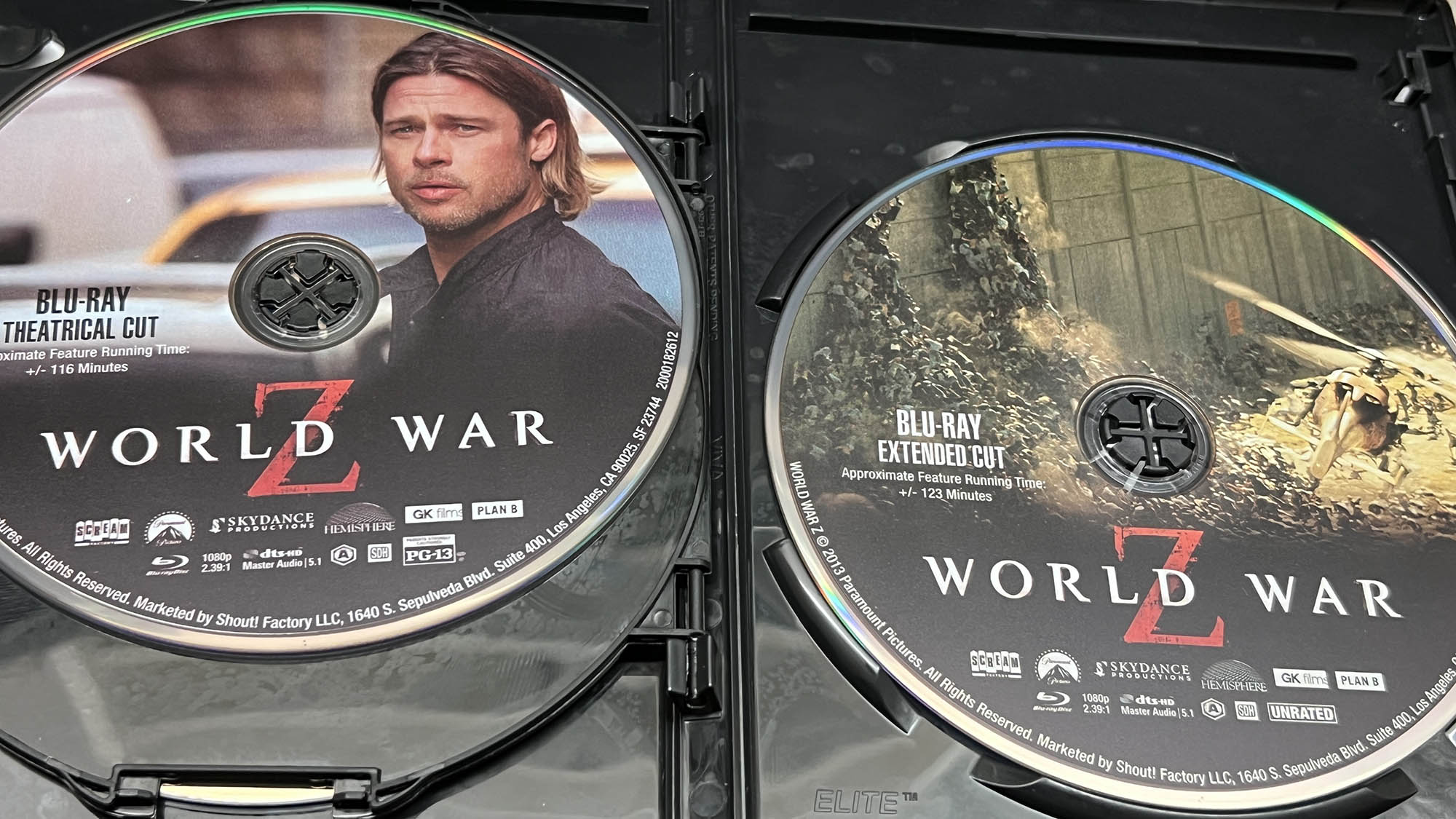 Bonus Features
The second 1080p BD houses a bunch of extras including a four-part documentary titled "WWZ: Production," along with featurettes Origins, Looking To Science, Re-Inventing Zombies, Becoming A Zombie, The Score Of World War Z, and more.
DISC ONE (4K UHD – THEATRICAL CUT):
NEW 2023 4K Master
In Dolby Vision (HDR-10 Compatible)
Audio: DTS-HD Master Audio 5.1, DTS-HD Master Audio 2.0
DISC TWO (BLU-RAY – THEATRICAL CUT):
NEW 2023 4K Master
Audio: DTS-HD Master Audio 5.1, DTS-HD Master Audio 2.0
WWZ: Production – A Four-Part Documentary On The Making Of The Film
Origins
Looking To Science
Re-Inventing Zombies
Becoming A Zombie
The Score Of World War Z
How To Survive The Z Apocalypse
Theatrical Trailer
TV Spots
DISC THREE (BLU-RAY – EXTENDED, UNRATED CUT):
Audio: DTS-HD Master Audio 5.1, DTS-HD Master Audio 2.0
Scores
Movie
4/5
Video
3.5/5
Audio
4/5
Bonus Material
3/5