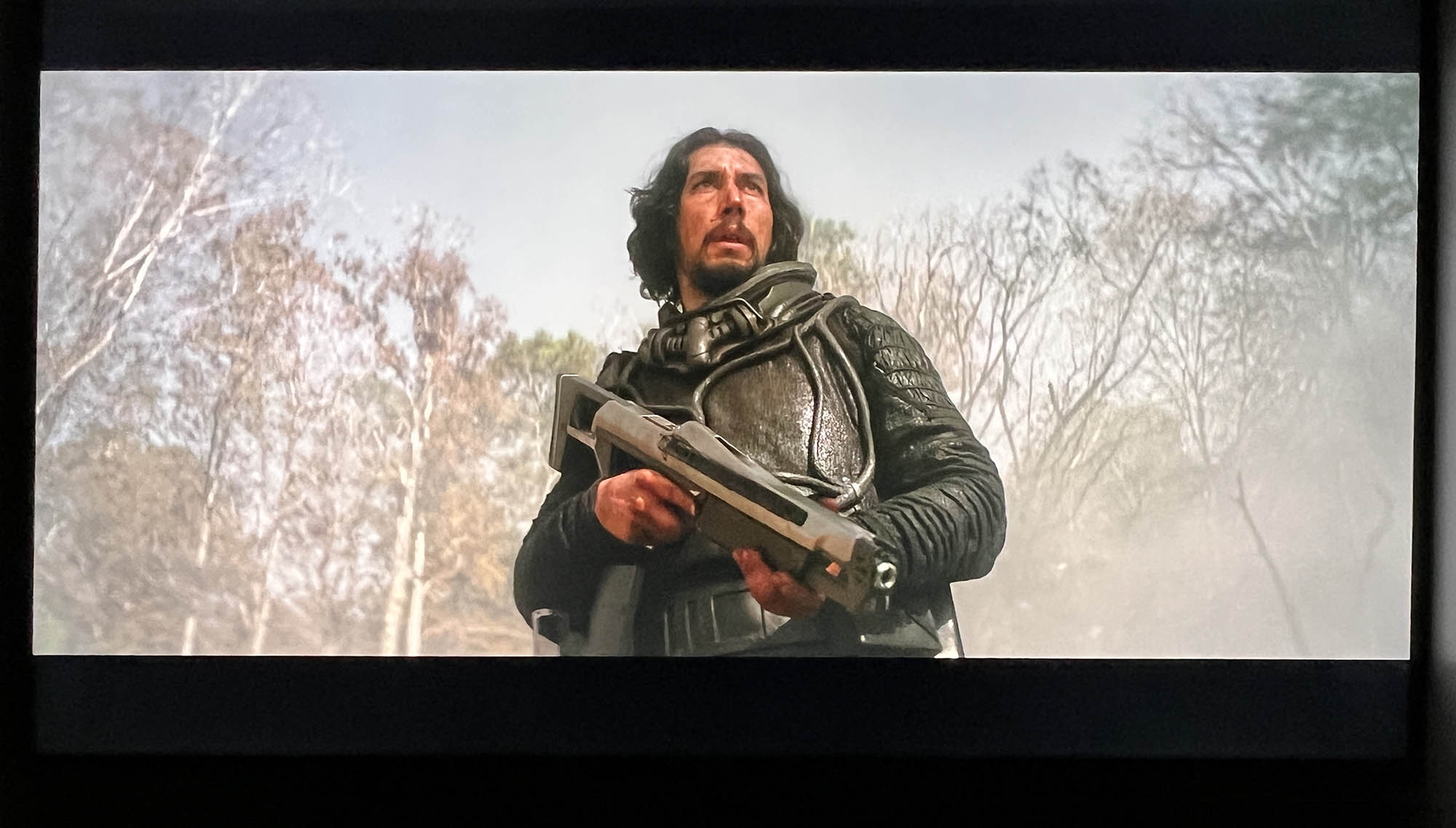 65 was released in theaters in the United States on March 10, 2023, and in almost 50 countries around the world. The movie stars Adam Driver as an astronaut who crash lands on a planet (that happens to be Earth) 65 million years in the past. The movie earned $60M at the worldwide box office on an estimated $45M budget.
But if you missed its theatrical showing you'll find 65 everywhere now including on Blu-ray/4k Blu-ray, in Digital HD/UHD, streaming on Netflix, and even offered as a free movie on airlines like American and Jet Blue. The movie scores a low 35% on the Rotten Tomatoes Tomatometer and a Metascore of 40 from Metacritic. Regardless of reviews, is it worth watching for its video and audio quality?
This predictable and theme park-like feature film has a lot to offer in terms of home theater presentation. With 4k resolution and deep color delivered via Dolby Vision, and object-based Dolby Atmos audio to deliver a spatial audio experience in surround sound, 65 is worth at least one sit-through.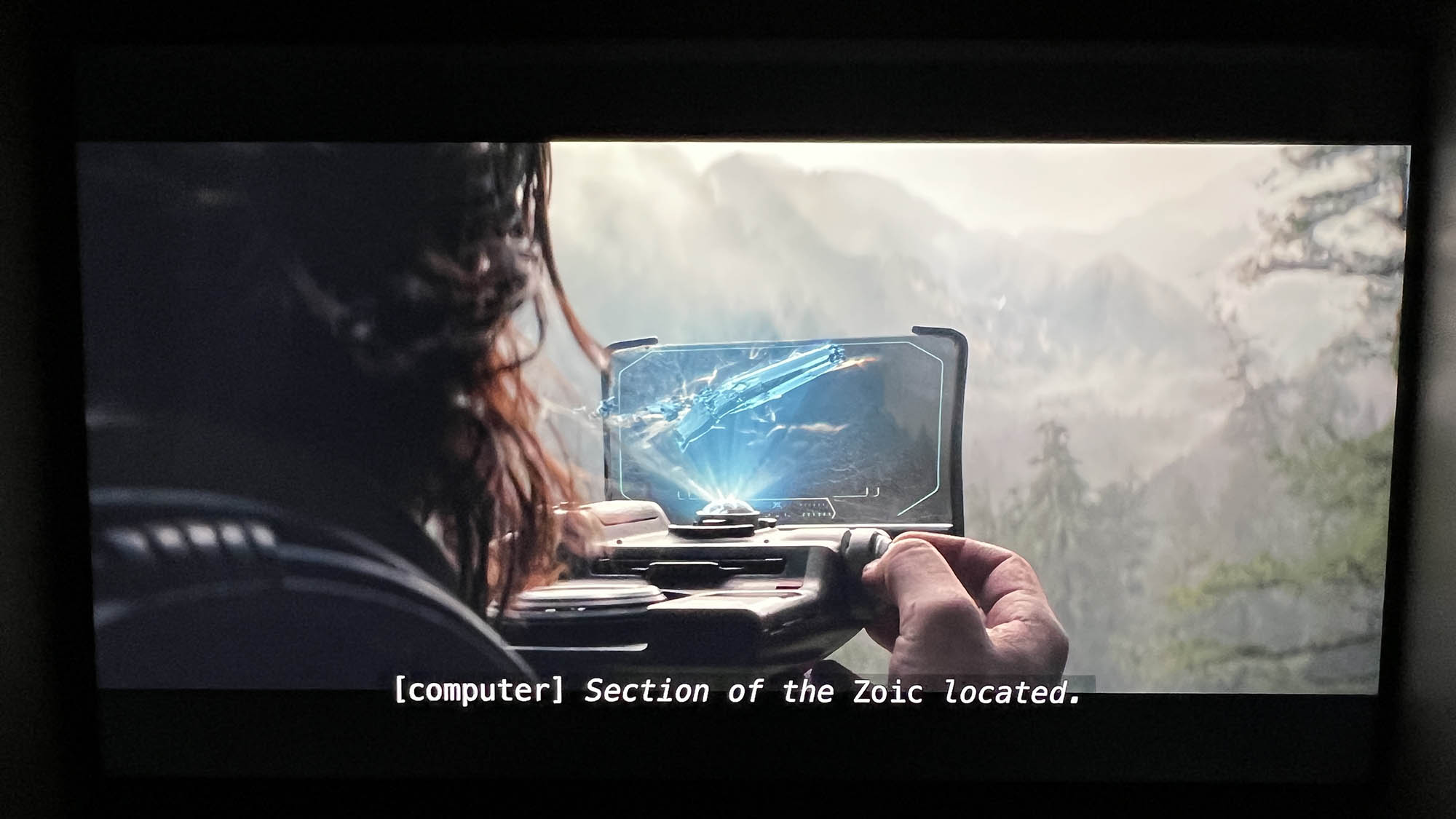 The video boasts sharp imagery and good color depth, with a palette not unlike other contemporary sci-fi films. On 4k Blu-ray, the contrast ratio is much better than streaming in terms of details in the skies and shadow areas.
The breathtaking scene at 17 minutes is a good example of how well Dolby Vision and 4k resolution can show off your best screen. The aerial perspective of an open forest at 31 minutes is another beautiful landscape that we paused just to take in. The scene at 31 minutes with Mills and Koa walking through the forest has some gorgeous morning light.
Audio, however, is all over the place. At times, the soundtrack to 65 resembles a monster film like Godzilla or even more ominous horror/sci-fi like Event Horizon. The audio certainly resembles a Jurassic Park film when Mills (Driver) first encounters a giant dinosaur footprint, and this is fairly consistent whenever dinosaurs fill the screen.
At other times the soundtrack is quirky. For example, at 31 minutes when Mills and Koa begin their climb to the peak of the mountain. Then, the audio actually switches to an indigenous motif. The music composition, in effect, just seems to jump from one genre to another in this film that doesn't seem to know what genre it is.
The subwoofer and immersive moments are worth mentioning. When Mills observes a water spout at 20 minutes the surround sound is almost frightening (especially at reference levels). The scene in the cave at 52 minutes when the two heroes encounter what looks like a T-Rex is another "shake the floor" moment. And, the sounds of the "plasma gun" firing have a cool reverberating effect that's fairly unique to the film.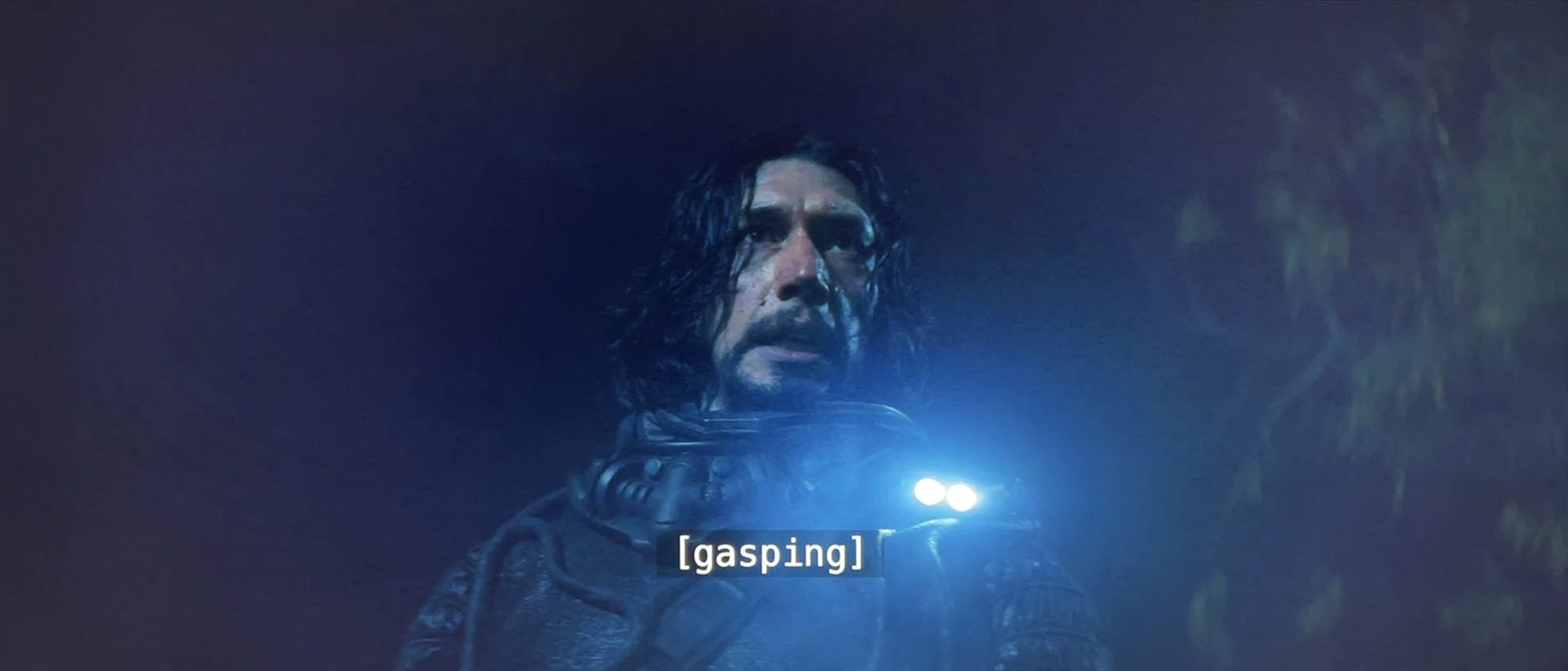 In terms of its audio and video experience, 65 is certainly worth scanning at the very least. But don't expect much from the story that doesn't offer much originality or payoff. It doesn't even seem to stay within its own rules. And, the dialogue is just awful at times. When Mills says, "There's something alien out there, and uh, it seems dangerous." Well yeah, there are dinosaurs!
"Collision, Eminent."
And, if you didn't think the dinosaurs were enough of an antagonist there's an asteroid (the asteroid) on course to hit Earth during the same short time Mills and Koa are trying to get off it. Now, what are the chances of that happening?
See a list of 4k, Dolby Vision HDR, and Atmos movies and shows on Netflix.