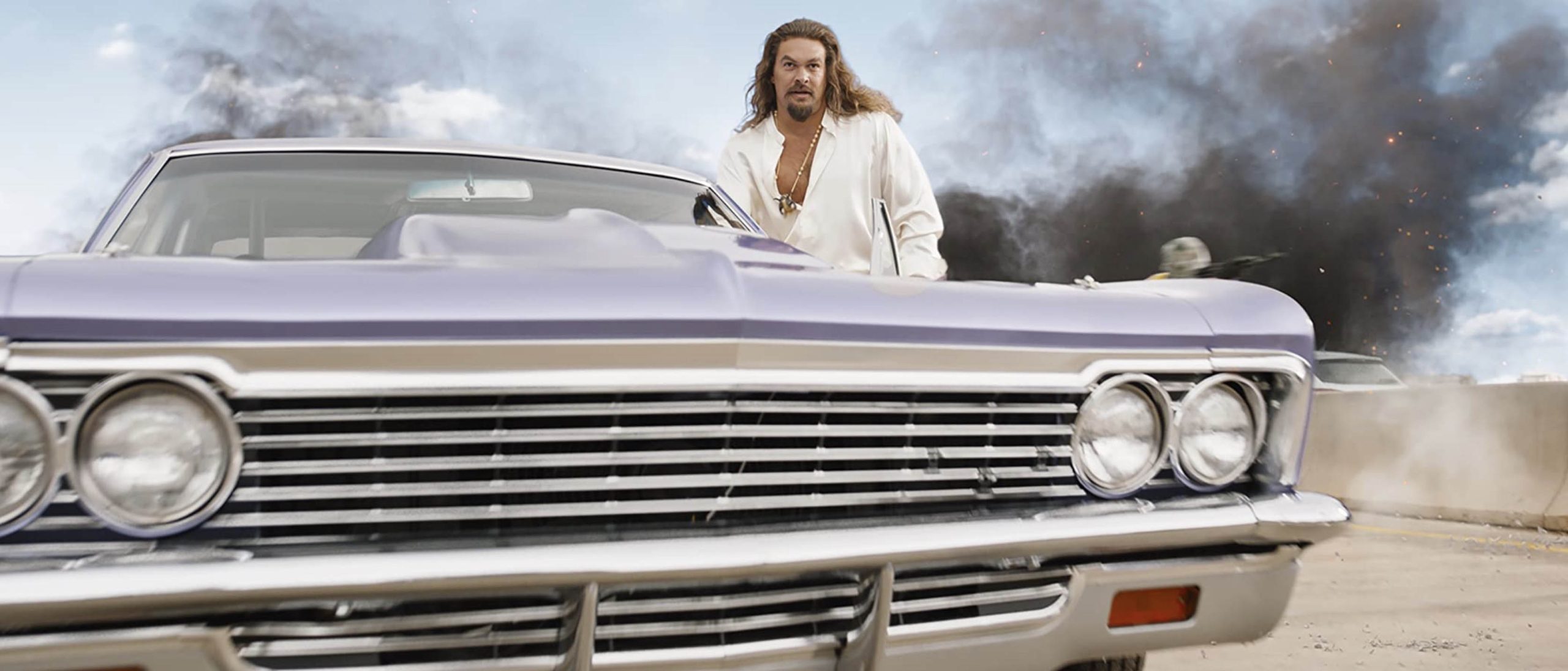 Universal Pictures' Fast X is now available to purchase or rent in digital formats including Digital 4k UHD with Dolby Vision/HDR10 and Dolby Atmos. The film was released on June 9th as a "home premiere" and is also being packaged in 4k Blu-ray, Blu-ray, and DVD editions (release date TBD).
Fast X is available in 4k UHD with Dolby Vision/HRD10 from major digital movie services including Apple TV, Amazon Prime Video, Google Play, Microsoft Movies & TV, and Vudu. Some services offer Dolby Atmos including Apple TV and Vudu. No bonus features are available with the early digital premiere with the exception of the movie trailer.
The digital premiere of Fast X is priced $19.99 (to rent) and $24.99 (to purchase) from most major digital movie services and On Demand providers.
Where To Buy
Amazon Prime Video Rent $19.99 | Purchase: $24.99 Buy on Amazon
Apple TV 4k/Dolby 4k/HDR/Atmos Purchase: $19.99
Google Play 4k/Dolby 5.1 Purchase: $19.99
Microsoft Movies & TV 4k/Dolby 5.1 Purchase: $19.99
Vudu TV 4K/HDR/Atmos Purchase: $19.99
Fast X was directed by Louis Leterrier and stars Vin Diesel, Michelle Rodriguez, Tyrese Gibson, Chris "Ludacris" Bridges, John Cena, Nathalie Emmanuel, Jordana Brewster, Sung Kang, Scott Eastwood, Daniela Melchior, Alan Ritchson, Helen Mirren,, Brie Larson, Rita Moreno, Jason Statham, Jason Momoa, and Charlize Theron.
Description: Ever since their saga started on the streets of L.A.'s underground racing scene, Dom Toretto (Vin Diesel) and his family have overcome impossible odds to outsmart, out-nerve and outdrive every foe. Yet when the team took down a nefarious kingpin back in Brazil, they had no idea his son Dante (Jason Momoa) was watching from the shadows. More lethal than any other enemy they've faced, Dante now rises as a terrifying new nemesis who's fueled by revenge and determined to shatter their family and destroy everything and everyone Dom loves. From London and Brazil to Antarctica and Rome, new alliances are forged and old enemies resurface. But everything changes after Dom discovers his 8-year-old son is Dante's ultimate target.