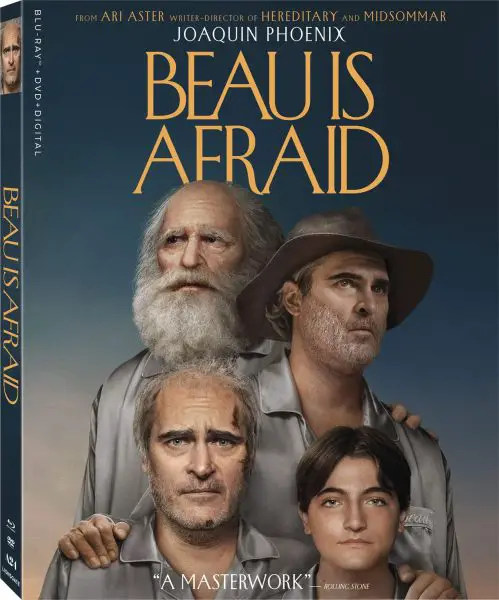 Ari Aster's Beau Is Afraid (2023) starring Joaquin Phoenix and Nathan Lane has been dated for release on Blu-ray, DVD, and Digital. The film will first arrive in digital formats including 4k UHD on June 13, followed by Blu-ray, DVD, and digital rental options on July 11, 2023.
The Blu-ray edition from A24 and Lionsgate includes a 1080p Blu-ray Disc, DVD, and code to redeem a Digital Copy. Since a 4k Blu-ray edition is not listed as of this article, the best way to view Beau Is Afraid may be in Digital 4k with HDR and Dolby Atmos.
Beau Is Afraid on Blu-ray is list-priced $39.99 (Blu-ray), $29.99 (DVD), and $19.99 (Digital 4k UHD). Buy on Amazon
Description: A paranoid man (Joaquin Phoenix) embarks on an odyssey to get home to his mother (Patti LuPone) in this bold and ingeniously depraved film from writer-director Ari Aster (Midsommar, Hereditary), a darkly funny epic and elemental nightmare.