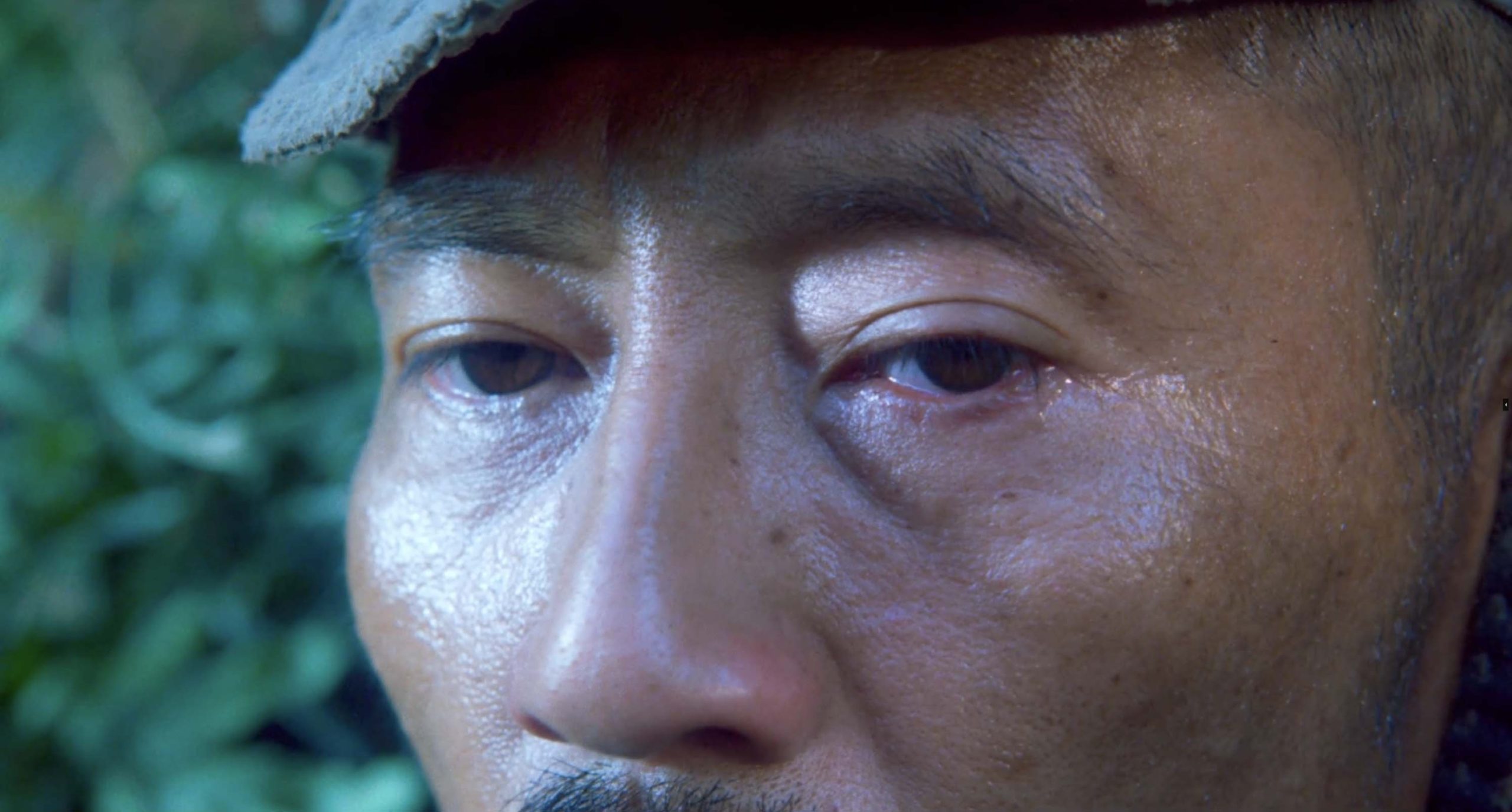 We first got a copy of Onoda: 10,000 Nights in the Jungle (2021) on Blu-ray Disc upon its release in the US on December 13, 2022. After watching it right away and taking some notes, I finally got a chance to complete the review. As well as on disc, the movie is also available in Digital HD through retailers such as Amazon Prime Video.
Directed by Arthur Harari and distributed by Darkstar Pictures, Onoda: 10,000 Nights in the Jungle was inspired by the life of Hiroo Onoda who was an intelligence officer with the Imperial Japanese Army during WWII. He was trained to survive no matter what the cost, living in the jungle with several other soldiers under the suspicion there were spies and fake propaganda created to falsely call them out of hiding. His peers eventually left, died by natural causes, or were killed. For Onoda, suicide was the only option when faced with defeat. He wouldn't even surrender at the end of the war in 1945, and would not until he was formally relieved from duty 29 years later in 1974. 
This is a very sad story about a soldier, who represents other soldiers, that refused to accept defeat and would not surrender unless directed to do so by his superior. Onoda committed crimes beyond the end of the war that were truly reprehensible, and unfortunately casualties of a war past. The movie was an official selection at the 2-21 Cannes Festival "Un Certain Regard Award" and a 2022 winner at César Awards, France for Best Original Screenplay.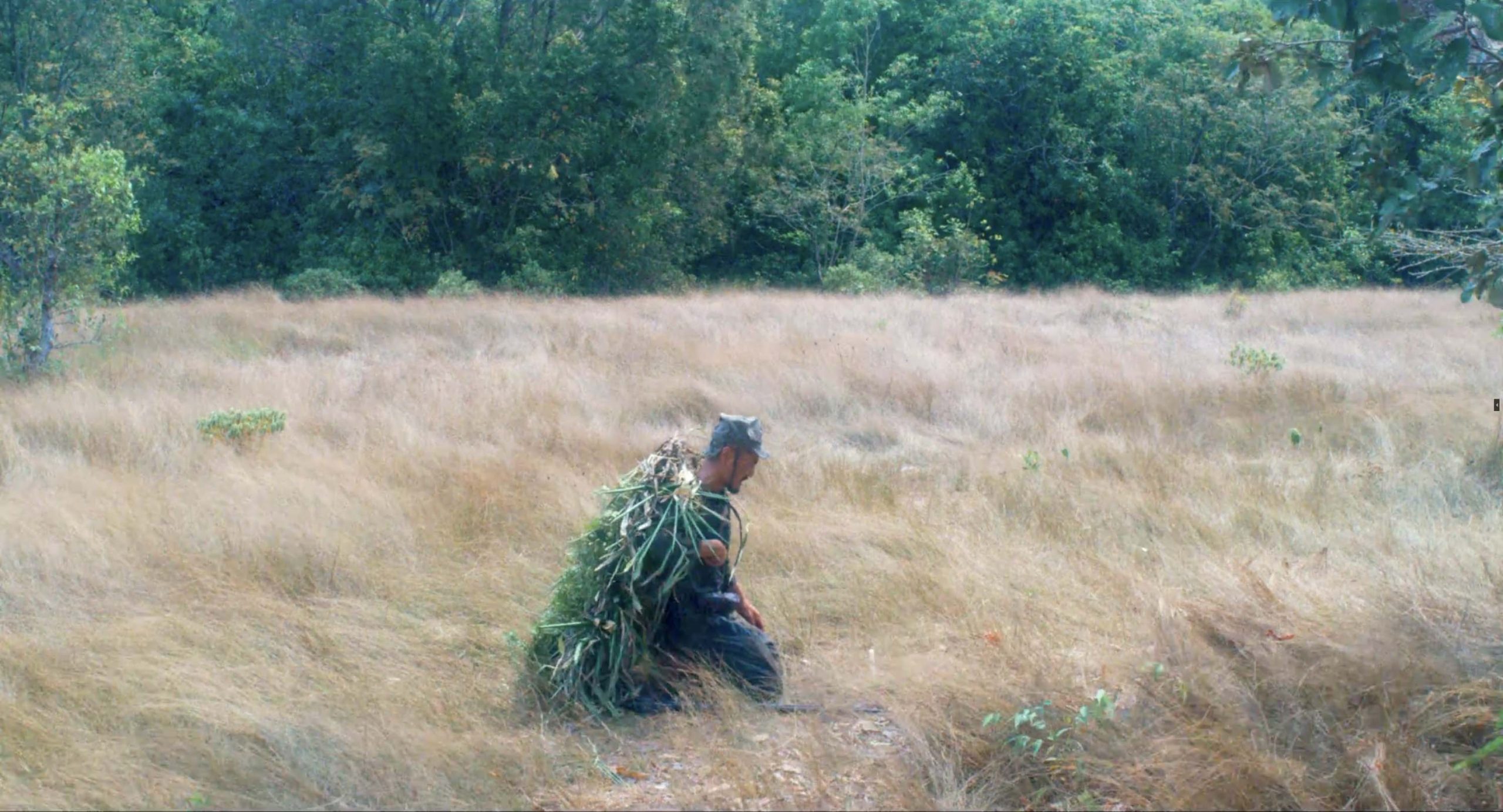 Video
This is a 1080p video presentation at 24 frames-per-second in standard dynamic range 8-bit color. The AVC video streamed at about 15 to 20 Mbps delivering a mostly consistent image with clarity and depth. Color is nicely graded in a subtle palette not unlike other war films (notably Japanese films), with saturated greens and blue skies when not raining (which it often does in those parts).
The opening of the film is quite beautiful as the narrator explains the setting in 1974 before flashing back to 1944 where the story begins. Gorgeous views of the mountains, rivers, and fields of the Philippines fill the frame with details captured in Redcode RAW.
There is one shot at 57 minutes that is definitely Akira Kurosawa-inspired and is one of the most beautiful images in the film. The image rendered well even on an 85" screen.  
However, the shots around 54 minutes at the army barracks where Onoda is stationed are not the best in the film, presenting a flat and muddy image that was taken towards dusk and a perceived incoming storm. While daytime imagery is lush with contrast and color depth, the indoor and nighttime imagery (given its nature) are not quite as impressive.
Audio
The DTS-HD Master 5.1 audio streamed at about 2-2.5 Mbps. The dialogue is clean and never overshadowed by other audio elements. 
There are some really nice environmental sounds starting at about 16 minutes when Onoda is delivering military instructions at a base camp. The sounds of crickets, birds and people talking immerse you in the moment. Cicadas almost sound like they are in the room with you and over your head, even though this is not an object-based Atmos track.
Other scenes have the same atmospheric audio that really take advantage of the 5.1 channels available. Rain, and very heavy rain at that, is pronounced and well-mixed, adding to the incredible imagery.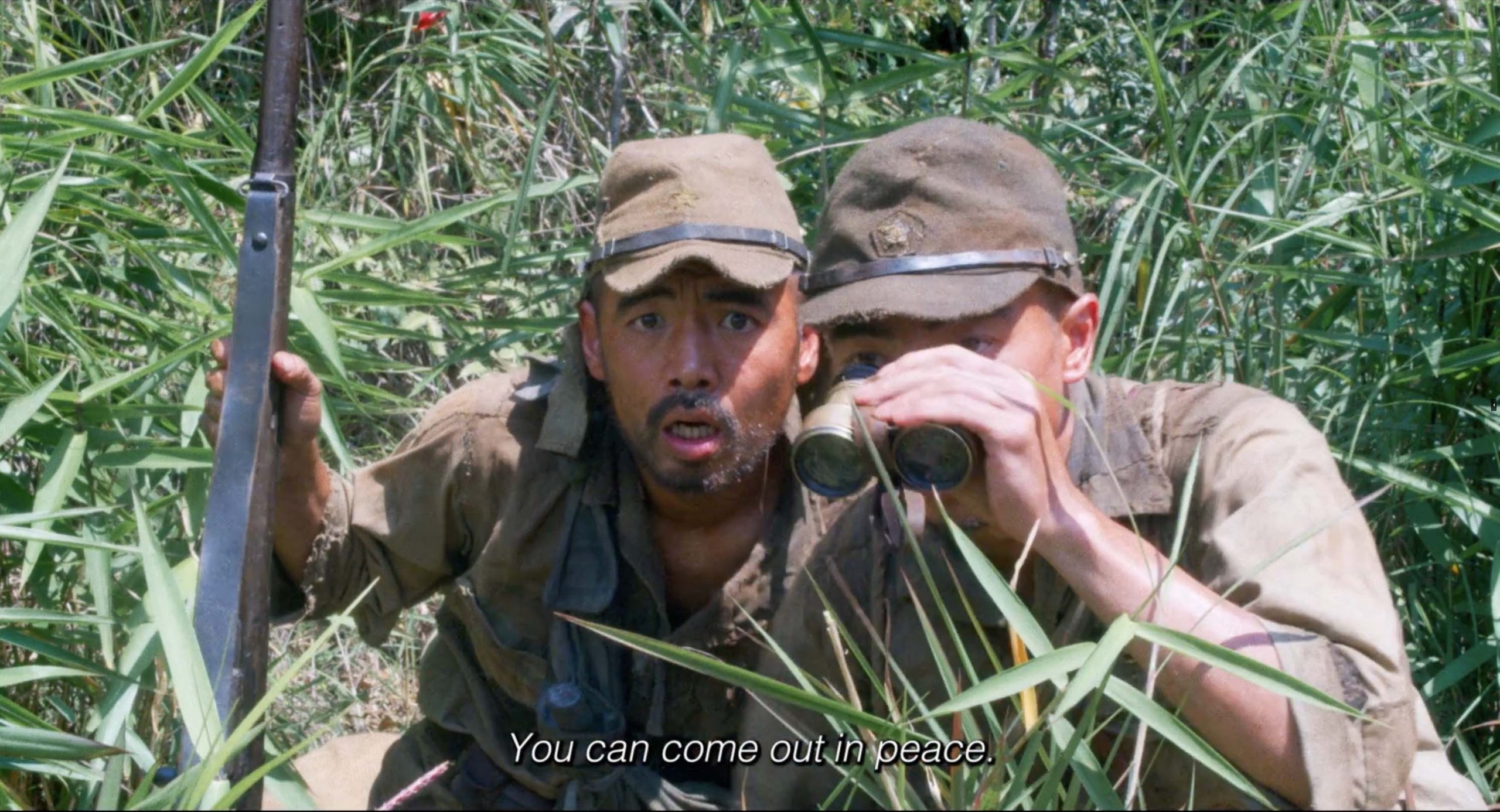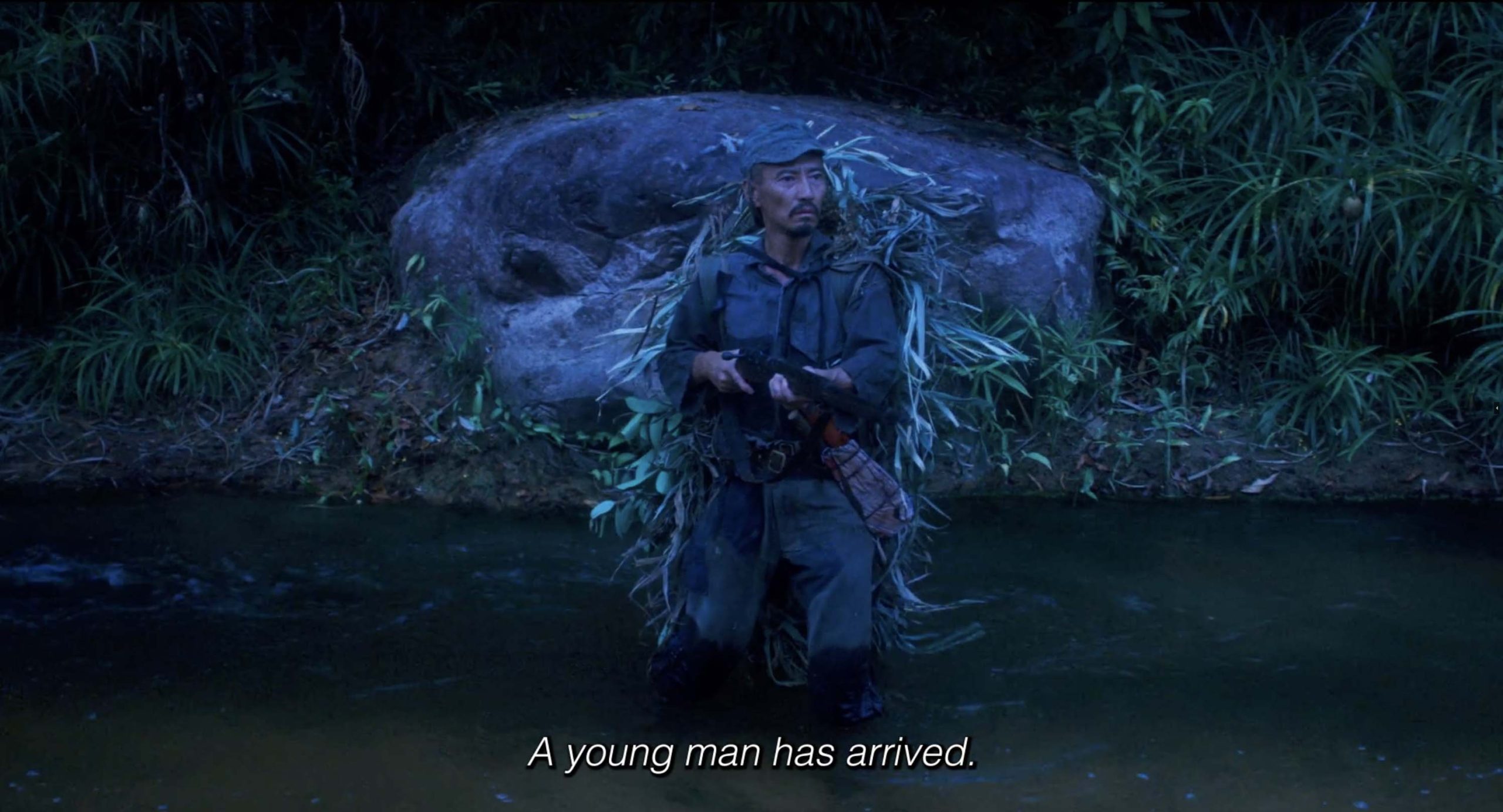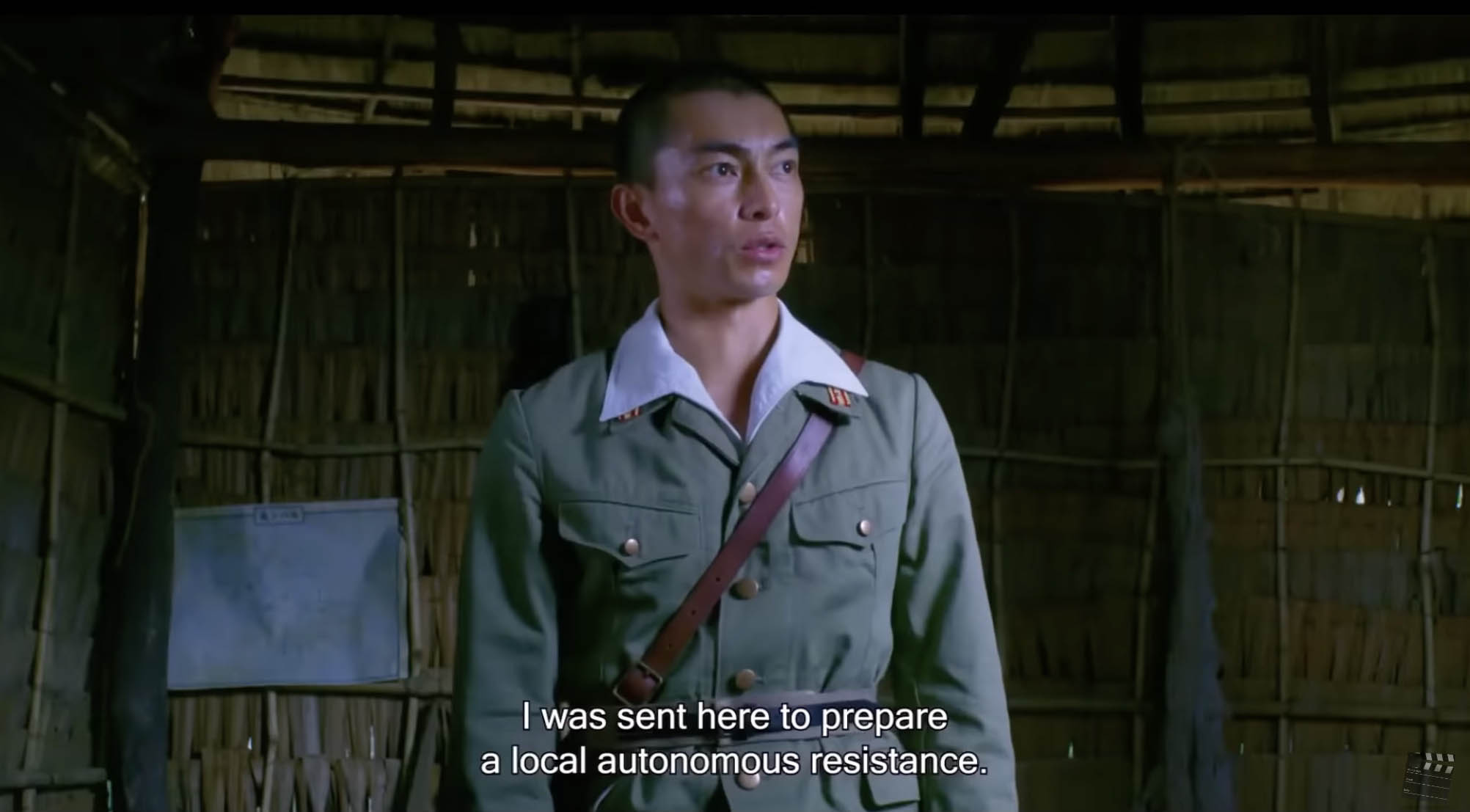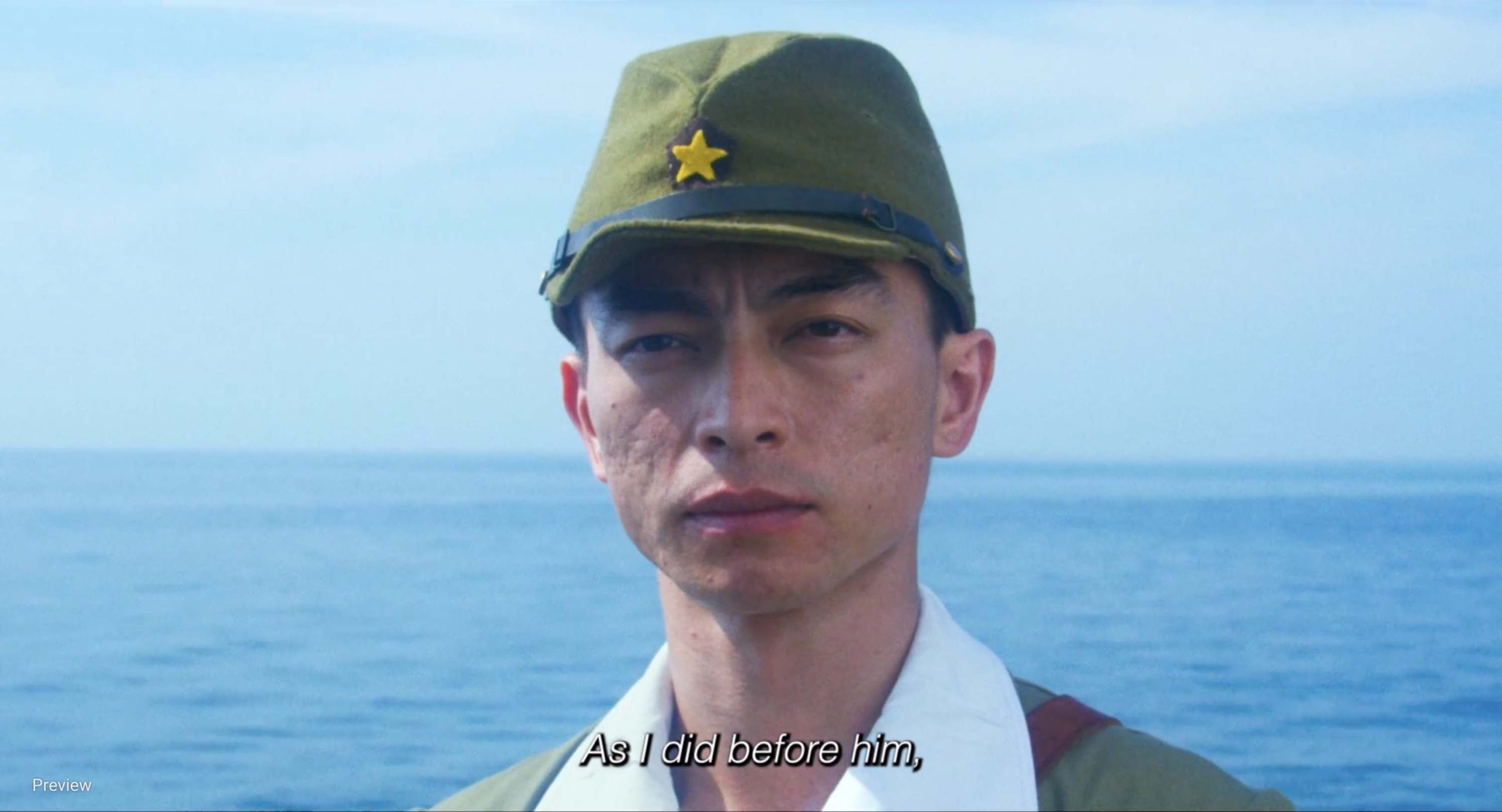 Summary
If you like war films like All Quiet on the Western Front and Japanese-made war dramas, you should probably like Onoda: 10,000 Nights in the Jungle. For a Blu-ray release, it has an impressive quality with the exception of some scenes as noted above. The surround soundtrack is fairly immersive for 5.1, and will immerse you in this almost 3-hour drama that takes you through the main character's life.
Scores
Movie
4/5
Video
3.5/5
Audio
3.5/5
Bonus Material
4/5
Blu-ray Specs
Aspect ratio: 1.85:1
Original aspect ratio: 1.85:1
Audio
Japanese: DTS-HD Master Audio 5.1
Japanese: Dolby Digital 5.1
Japanese: Dolby Digital 2.0
Special Features
Conversation between the director and composers_THE MUSIC (31 min)
Conversation between the director, writer and editor_THE SCRIPT (37 min)
Casting: The Long Night with Tsuda and Suzuki (22 min)
Casting: Silent Solo – Tsuda Kanji (8 min)
Casting: Young Endo – Haïku "Conspiracy Theory" (9 min)