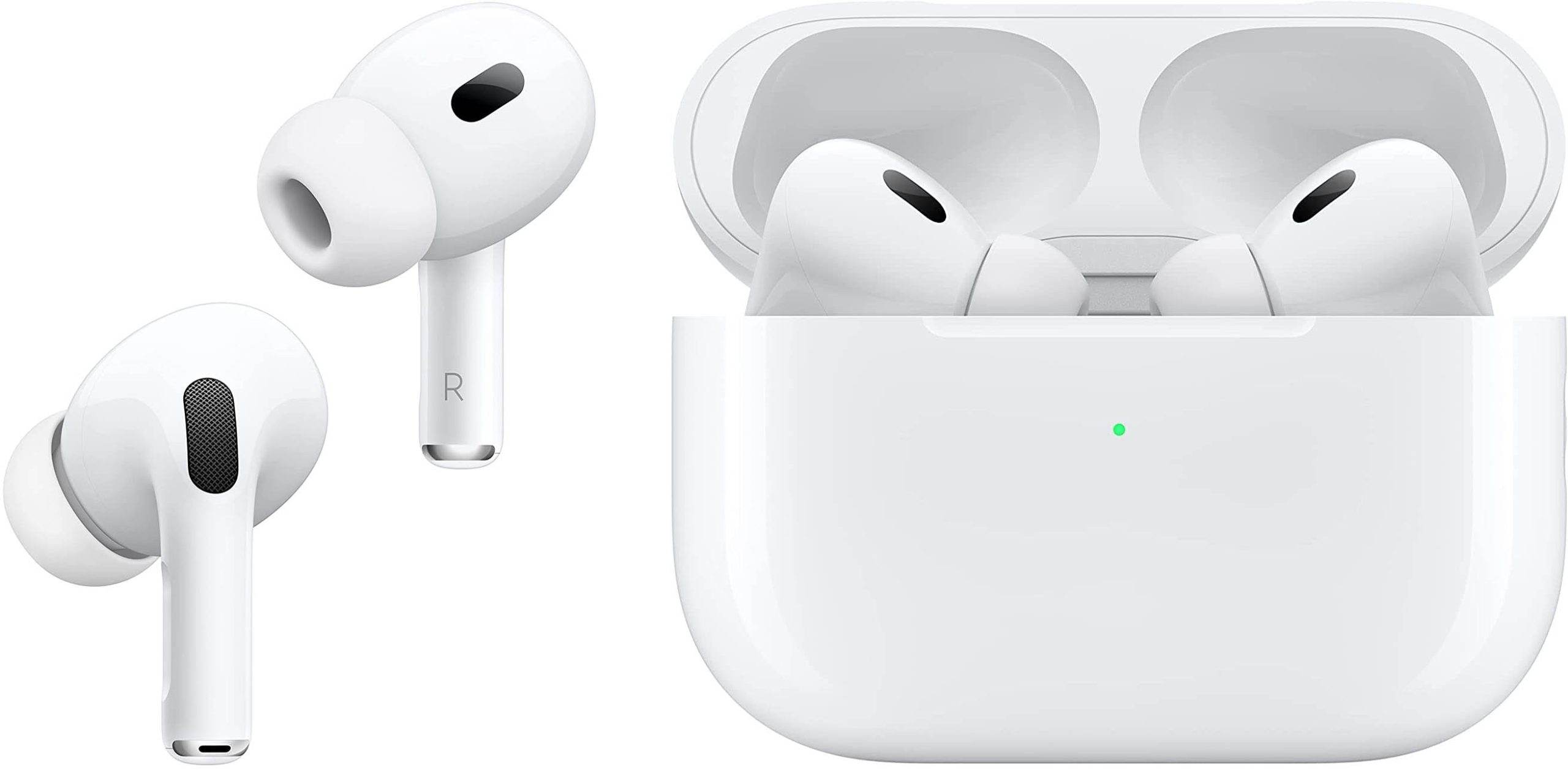 Want to get a great deal on a pair of Apple AirPods Pro? The Apple AirPods Pro (2nd Generation) are now on sale for just $199 (List: $249.99) from both Amazon & Best Buy.
The AirPods Pro are "highly recommended" for improved noise canceling, battery life, and sound quality over previous AirPods models. The AirPods Pro feature the H2 chipset (an improvement over the 1st-generation AirPods Pro), Bluetooth 5.3, Personalized Spatial Audio technology, and are compatible with wireless charging with Qi, MagSafe, and Apple Watch chargers.
The purchase of Apple AirPods Pro includes two AirPods Pro earbuds, different ear tip sizes, and a MagSafe Charging Case.
Jump over to Amazon or Best Buy to grab a pair of Apple AirPods Pro while on sale for $199.99.