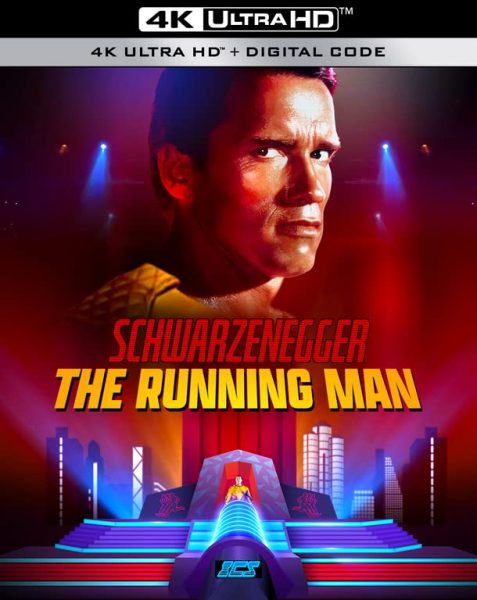 The Running Man (1987) starring Arnold Schwarzenegger will release again on 4k Ultra HD Blu-ray on May 23, 2023. The film celebrated its 35th Anniversary last year with a Limited Edition SteelBook, but that version is a rare find these days and quite expensive from 3rd parties.
The new combo edition of The Running Man is priced reasonably at $19.99 from Amazon, Best Buy, and other retailers and includes a code to redeem a Digital Copy.
On 4k Blu-ray, The Running Man is presented in 2160p (4k) with Dolby Vision and HDR10 High Dynamic Range. The soundtrack is provided in DTS HD Master Audio 5.1 channels. Subtitles are provided in English SDH, French, and Spanish.
The Running Man was directed by Paul Michael Glaser and stars Arnold Schwarzenegger as police helicopter pilot Ben Richards who is framed for a massacre in Bakersfield, California. The screenplay was written by Steven E. de Souza based on the novel by the same name written by Stephen King (under the pen name Richard Bachman.