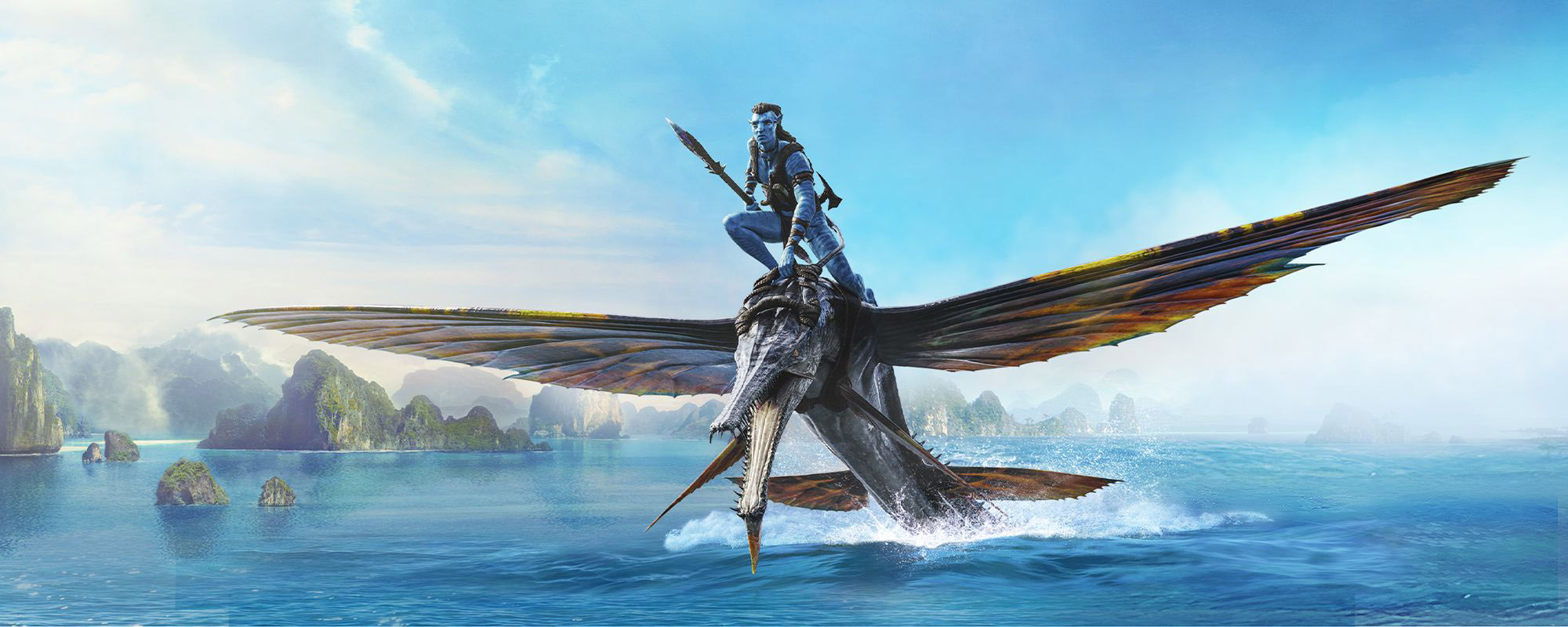 James Cameron's Avatar: The Way of Water will premiere on the subscription-based streaming service Disney+ on June 7, 2023, the company announced today.
The film was first released in digital formats for home viewing back in late March, but needed to be purchased from services such as Amazon Prime Video, Apple TV, and Vudu, as well as other pay-on-demand platforms.
Avatar: The Way of Water will be offered in 4k with Dolby Vision/HDR10 and Dolby Atmos, as confirmed by the trailer on Disney+ already streaming in those formats.
The big question regarding format is whether or not Avatar: The Way of Water will be available in IMAX Enhanced mode. Since the movie did release in IMAX 6-Track theaters, we know it already has the capability of the "big screen" format applied to home theater applications. (Read: Disney+ Launches IMAX Enhanced Movie Format)
Another question is whether or not Avatar (2009) will be upgraded to 4k on Disney+ simultaneously with the release of 'The Way of Water." Or, will a 4k upgrade of the prequel arrive with 4k Blu-ray and 1080p Blu-ray Disc editions of 'The Way of Water?" (Release dates to be determined.)
In 4k, Avatar: The Way of Water delivers exceptional sharpness and color depth with Dolby Vision. And, the Atmos provides an excellent immersive experience on Atmos surround sound systems. The audio and visual aspects of the film are certainly reference quality. Read Review
The sequel to the pioneering 2009 film Avatar which revolutionized 3D cinema and 3D TV technology, Avatar: The Way of Water broke box office records earning over $2.3B worldwide. The movie was directed by and co-written by Cameron, starring Sam Worthington, Zoe Saldaña, Sigourney Weaver, Stephen Lang, and Kate Winslet.