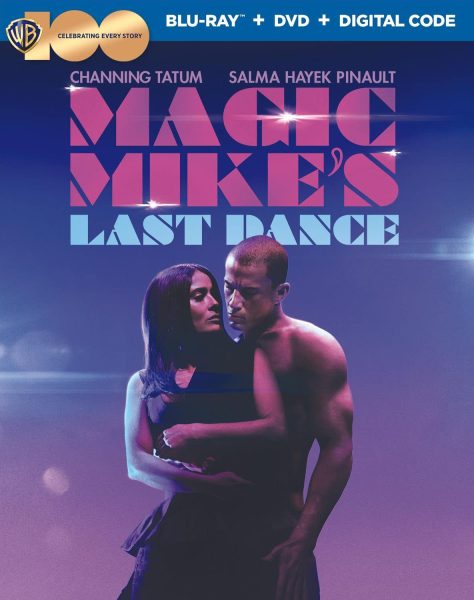 Magic Mike's Last Dance (2023) directed by Steven Soderbergh and starring Channing Tatum with Salma Hayek will release on Blu-ray and DVD on April 18, 2023. The 2-disc combo edition from Warner Bros. distributed by SDS includes a Blu-ray, DVD, and code to redeem a Digital Copy.
On Blu-ray, Magic Mike's Last Dance is presented in 1080p (HD) with DTS-HD Master Audio 5.1 channels. Subtitles are provided in English SDH, French, and Spanish.
Bonus features on the Blu-ray edition include "Magic Mike's Moves" featurette and deleted scenes.
Magic Mike's Last Dance on Blu-ray carries an MSRP of $24.98 US. Amazon
Description: "Magic" Mike Lane takes to the stage again after a lengthy hiatus, following a business deal that went bust, leaving him broke and taking bartender gigs in Florida. For what he hopes will be one last hurrah, Mike heads to London with a wealthy socialite who lures him with an offer he can't refuse…and an agenda all her own. With everything on the line, once Mike discovers what she truly has in mind, will he–and the roster of hot new dancers he'll have to whip into shape–be able to pull it off?